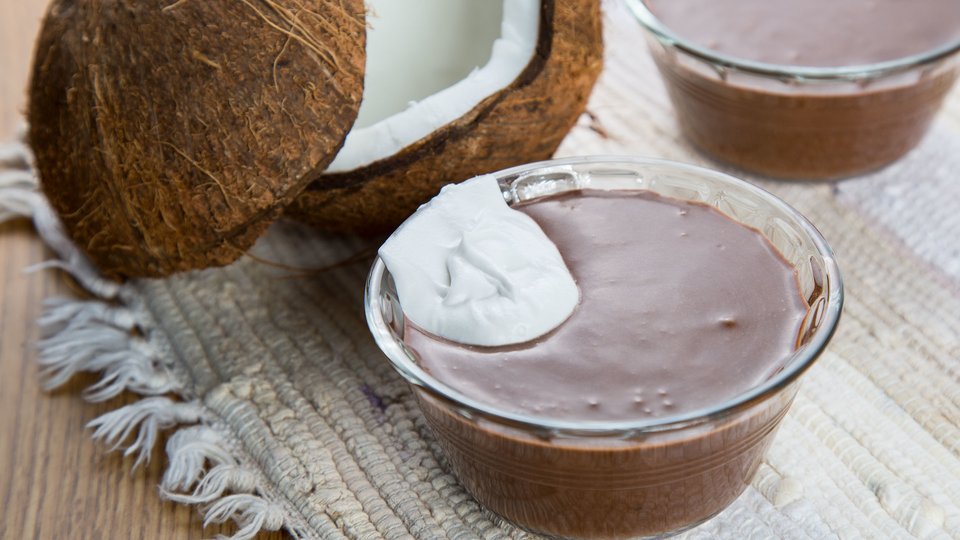 If you're craving pudding but don't want to let your meal plan slip, whip up a healthier, lower-calorie version of this classic that's loaded with protein and fats. If you really want to make a gourmet dessert, consider adding the optional coconut whipped topping.
Ingredients
1 box sugar-free fat-free chocolate pudding powder
1 scoop chocolate protein powder
1 cup light coconut milk
1 cup milk (1%)
1 can full-fat coconut milk
Directions
In a bowl, beat together the pudding powder, chocolate protein powder, coconut milk, and cow's milk until it forms a pudding-like consistency.
Spoon into individual dishes and serve.
Note: Full-fat coconut milk is an optional topping. To make the coconut topping, begin the night before by placing the can of coconut milk upside down inside the fridge. The next day, open the can and drain off the liquid. Place the remaining cream in a bowl and beat until a fluffy whipped cream forms. Serve this on top of your pudding.