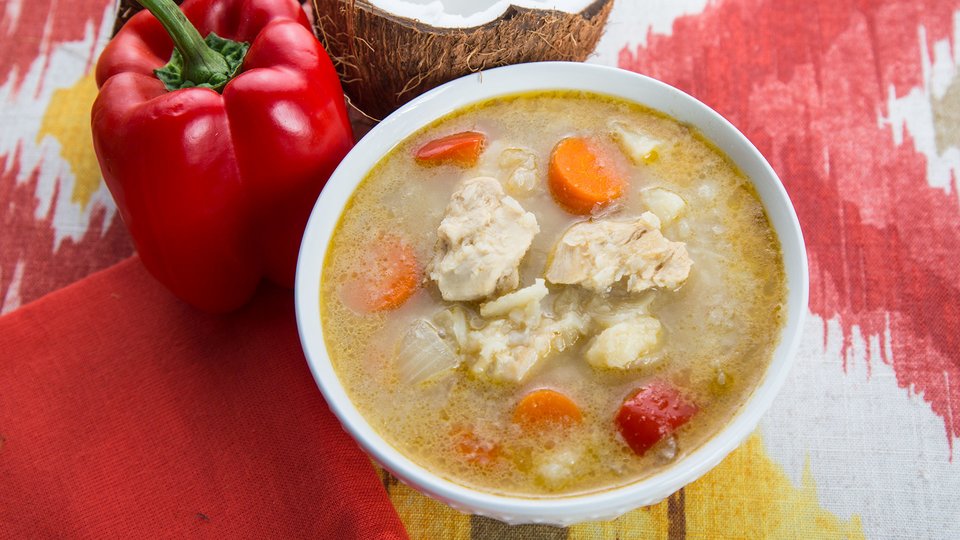 Struggling to get your vegetables in? By preparing your vegetables as a soup, you'll hardly notice you're eating them! This recipe gives you a strong dose of antioxidants and dietary fiber from the vegetables, protein from chicken breast, and a small portion of fats from the coconut milk and olive oil.
Ingredients
2 tbsp olive oil
1 sliced white onion
2 clove garlic, minced
2 diced carrot
1 whole diced red bell pepper
1 whole head cauliflower, chopped
4 cup low-sodium vegetable broth
6 oz chicken breast
salt and pepper to taste
¼ tsp coriander
1¼ tsp cumin
Directions
In a skillet, heat 1 tablespoon olive oil and one clove of garlic over medium heat. Add diced chicken and saute until no longer pink inside. Take care not to let the garlic burn. Set aside.
In a large saucepan, heat the remaining oil and garlic, then add in the onions, red pepper, and carrot. Cook for 2-3 minutes or until tender, transfer to a bowl, and set aside.
In the same saucepan, combine broth, cauliflower, coriander, and cumin. Add salt and pepper to taste, and let simmer for 10-15 minutes or until cauliflower is tender.
Remove and let mixture cool for 5 minutes. In batches, puree the cauliflower mixture in a blender until smooth.
Return puree to pot and add the coconut milk, chicken, and vegetables.
Cook over low heat for 5-6 minutes to let the flavors blend, then serve.