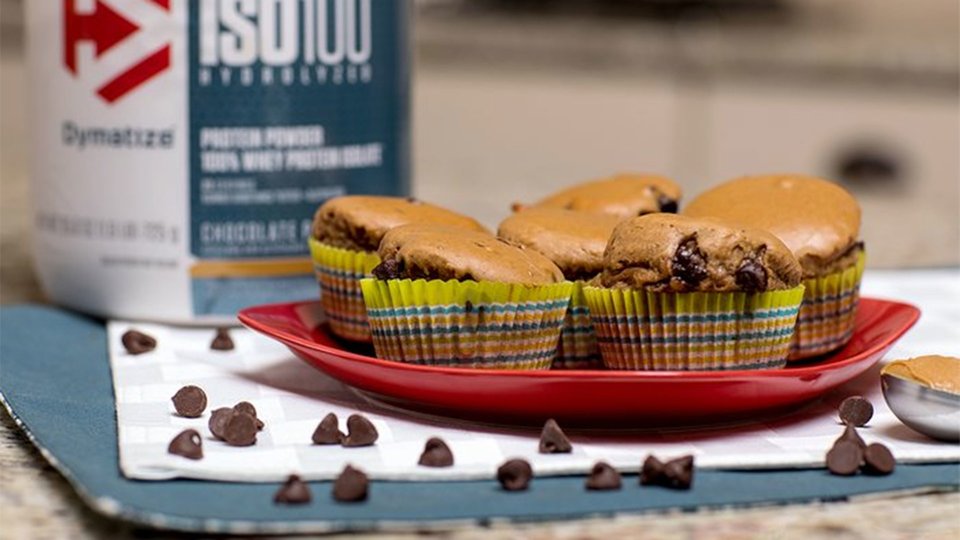 Peanut butter fans will love the one-two punch of natural PB and the flavored protein powder. Feel free to experiment with other flavors, though. There are no rules here!
Ingredients
1 cup all-purpose flour
1 scoop dymatize ISO-100 Whey Protein, Peanut Butter
½ cup coconut sugar
1 tsp baking powder
1 pinch table salt
¼ cup natural peanut butter
⅓ cup almond milk
2 whole egg
½ cup mini chips semisweet chocolate chips
Directions
Add all dry ingredients into mixing bowl and stir.
Stir in peanut butter and almond milk.
Add the eggs and chocolate chips, and combine well.
Pour batter into six wells of a greased or lined muffin pan and bake at 350 degrees F for 15 minutes, until slightly firm.