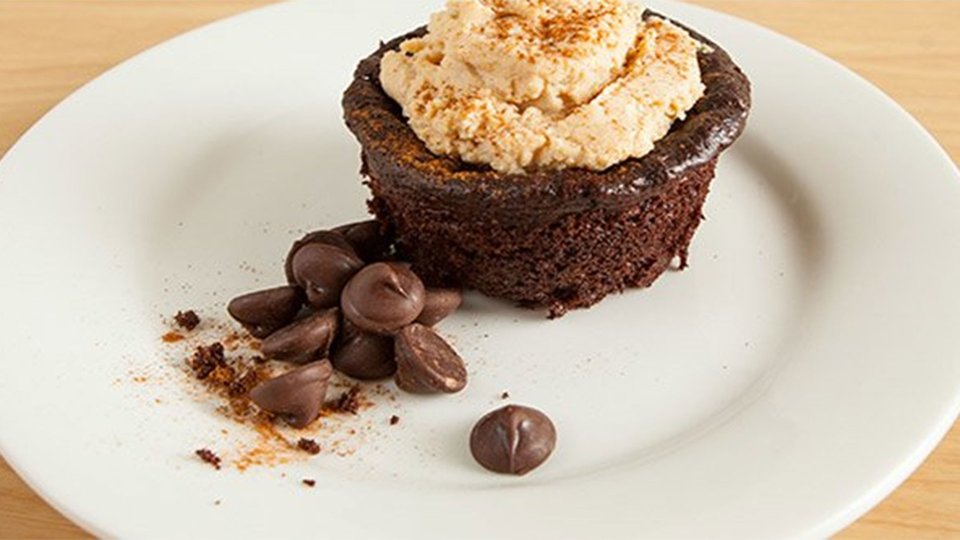 As they say (and by they, I actually mean me), "Make muffins, make muscles." This is yet another recipe that uses both vanilla protein powder and Siggi's yogurt, but I assure you the result will be nothing short of euphoric, not to mention anabolic. Let the protein pile on by adding the "Getting Siggy With It" frosting!
Ingredients
8 tbsp extra virgin coconut oil
4 egg whites
1 cup low-fat buttermilk
5⅓ oz siggi's Icelandic yogurt, Coconut
1 cup almond flour
2 scoop BPI Whey-HD, Milk and Cookies
⅔ cup cocoa powder, unsweetened
2 tsp vanilla extract
1 tsp baking powder
1 tsp baking soda
½ tsp table salt
8 oz carob chips
Directions
Preheat oven to 375 degrees and place liners in muffin tin.
In large bowl, combine all dry ingredients (flour, whey, cocoa powder, brown sugar, baking powder, baking soda, salt).
In another bowl, whisk melted coconut oil, buttermilk, vanilla.
With a spatula, slowly fold wet ingredients into the dry ingredients. Once the ingredients are incorporated, fold in the carob chips.
Fill the muffin liners about 2/3 of the way and bake for 20 minutes. A toothpick should come out clean when inserted into the center of the muffin.
Transfer to a rack and let cool.