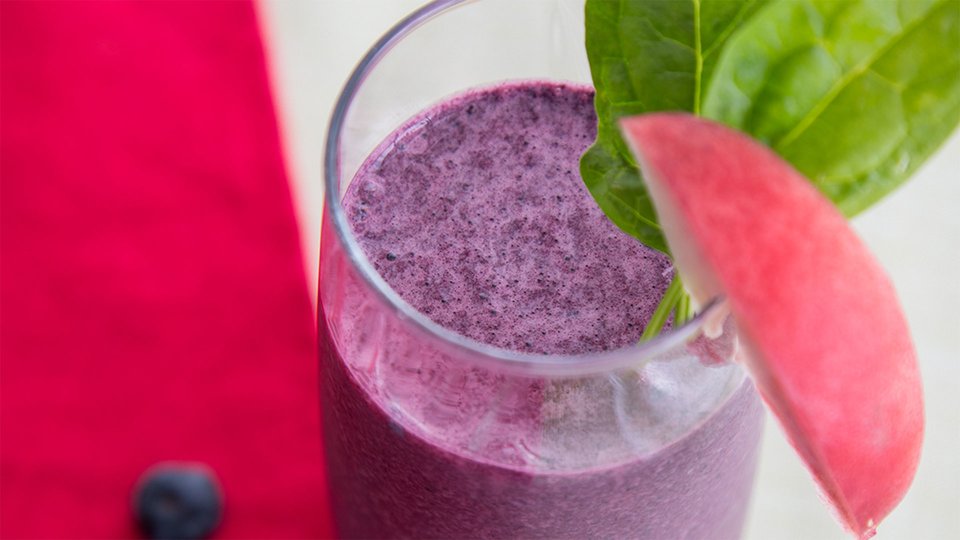 Another creative way to get spinach into your day is to add it to your smoothie. With the combination of your favorite protein powder and fresh fruit, you'll hardly notice the spinach—except for the lovely green color it imparts. This smoothie provides a great mix of proteins, carbohydrates, and dietary fats, and makes an excellent, well-balanced addition to your daily diet plan.
Ingredients
1 scoop vanilla protein powder
1 cup frozen blueberries
½ cup frozen peaches
1 cup unsweetened almond milk
1 cup baby spinach
1 tbsp natural almond butter
3 cubes ice
Directions
Place all ingredients in a blender and pulse blend until desired consistency is reached.