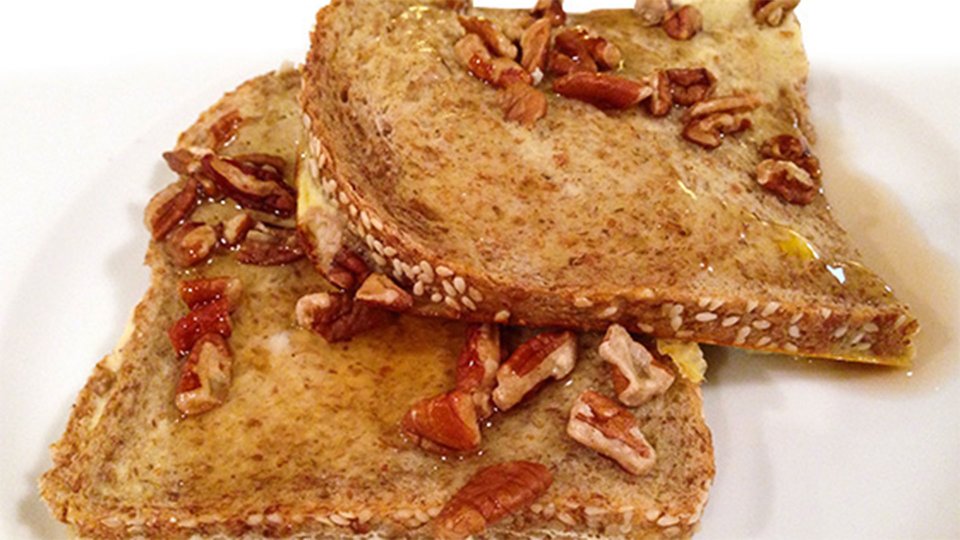 This recipe is delicious, yes, but it's also packed with protein. This French toast will definitely fit your muscle-building bill. It's fast to prepare and makes the perfect way to start a not-so-lazy Sunday.
Ingredients
6 slice ezekial bread
6 whole egg
½ cup nonfat plain Greek yogurt
1½ cup milk (1%)
2 tbsp sugar
1 tsp vanilla extract
1 tsp maple syrup
½ cup pecans
Directions
Preheat the oven to 350 degrees F.
Lay bread slices in a shallow baking dish. Make sure they do not over lap.
In a bowl, whisk together eggs, Greek yogurt, milk, sugar, and extracts until well combined.
Pour egg mixture over the bread slices, making sure they are fully coated.
Top bread with pecans and then cover baking dish with foil.
Bake for 25 minutes and then serve with sugar-free maple syrup.