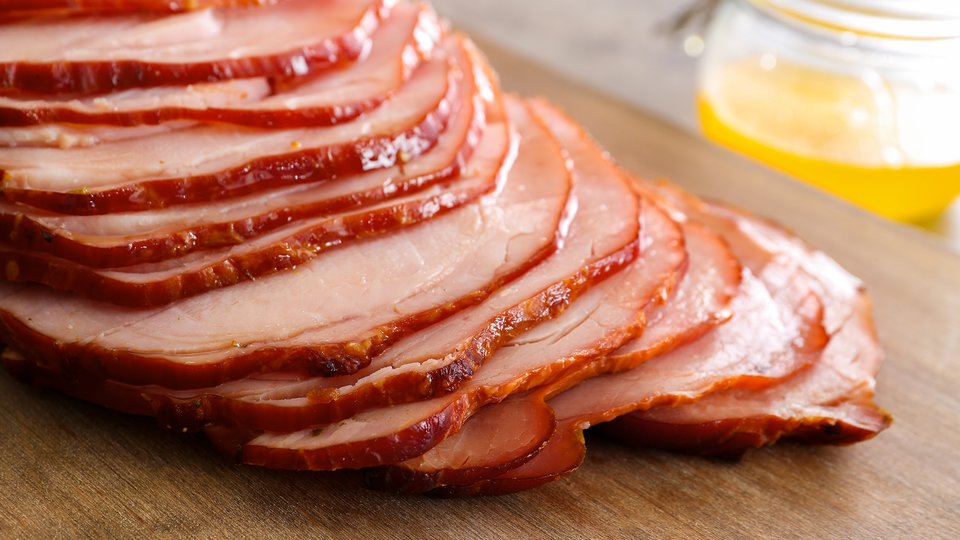 Bored of your current menu? Check out this great bodybuilding recipe! Taste tested and bodybuilder approved.
Ingredients
1 tbsp sugar-free jelly (raspberry or cranberry)
1 tsp ginger, minced
14 lb ham (whole)
Directions
Preheat oven to 325°F.
Place ham on a rack in a large roasting pan.
Bake 1-1/2 hours.
Heat apple jelly and ginger to boiling in a saucepan over medium high heat.
Boil 2 minutes.
Brush ham with some glaze.
Bake ham 30 minutes to 1 hour longer, brushing occasionally with remaining glaze until meat thermometer reaches 140°F. (15-18 minutes per pound total cooking time.)
When ham is done, place on a large platter. Let stand 20 minutes for easier slicing.