Bodybuilding.com has taken the time to make everyones life a lot easier, again. Because of all the new and updated web programs, it is making it easier for everyone to do just about anything on the internet without thinking!
Lifting Calculators
Do you want to find out how strong you are? Need to know what your one rep max is for a new workout program based on percentages? It is simple! Use the following calculator to figure it out.
Your lean body mass (LBM) is the amount of weight you carry on your body that isn't fat. The goal of any bodybuilder or fitness enthusiast is to drop weight while keeping your LBM the same. Find out how!
Cardio Calculators
Have you ever wondered how many calories you burned while participating in some type of exercise or activity? Now you can know! Find out how many calories you burned or how many minutes it will take.
The objective of The Cooper Endurance Test is to help you determine VO2-MAX with reasonable accuracy, and without the need of expensive equipment. Take this test to find out what your VO2max is...
This is the Target Range or Zone that you want to stay in when doing any type of cardiovascular (aerobic) activity. When in this range your body is getting an optimum workout with maximum benefit.
Supplement Calculators
Creatine is an amino acid used by the body to provide energy. Common practice for taking creatine is to load, and then maintain. Find out more!
Nutrition Calculators
Basal metabolic rate (BMR) is the amount of energy expended while at rest in a neutrally-temperate environment. Find our your BMR with this handy calculator!
Resting metabolic rate (RMR) is similar to the BMR but it is calculated under less-restricted conditions than its brethren. Calculate our your RMR with this simple calculator!
Your TDEE is how many calories you expend every day. Calculate our your TDEE with this simple calculator!
There are three major macronutrients that the human body needs in order to function properly: carbohydrates, protein, and fats. Find out how much you need of each!
Water is very important for many reasons. It has many health and performance benefits. Find out how much water you should be drinking with our handy calculator!
In relation to bodybuilding, protein is viewed as a key nutrient in the development of strength and size. Find out how much protein you should be consuming with this handy calculator!
Carbohydrates are used as energy by the body; they fuel our workouts, and provide fuel throughout the day. The following calculator can determine how many carbs you need.
Fat is a necessary nutrient for optimal health and well-being. In short, our bodies need fat to function properly. Find out how much fat you really need daily.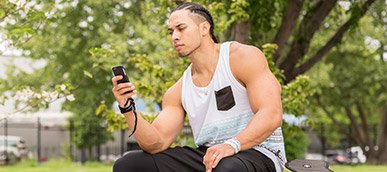 Your body needs energy to carry out daily activities. This energy comes from the foods we eat. These foods are measured in units of calories. The following calculator is to be used for maintenance.
Other Calculators
Determine what your blood alcohol level will be after you've consumed various drinks over a certain time period!
How do you know if you are an endo, meso, or ectomorph? Take this test and find out!
Based on your bone structure, what are your ideal body measurements? Find out here!