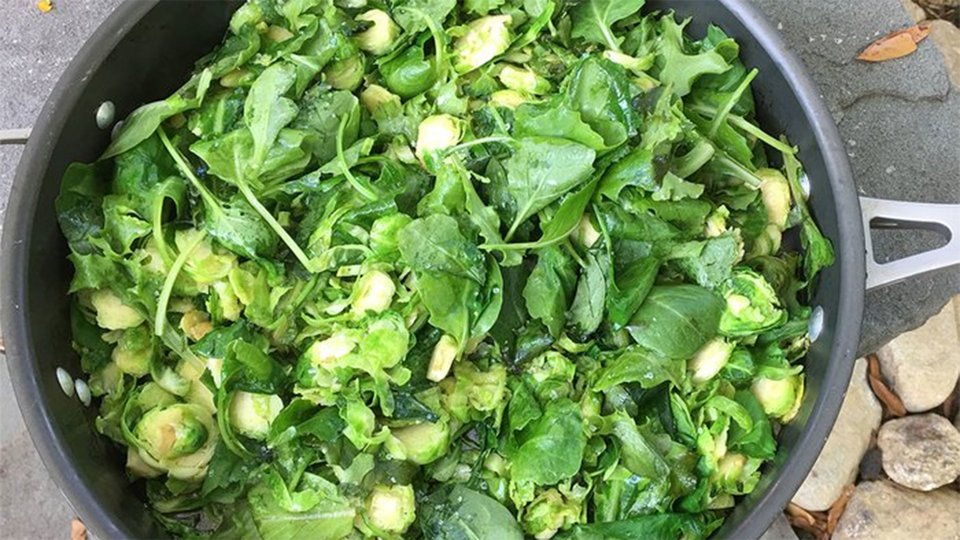 If you're in need of an easy way to sneak greens into your meal, look no further. This recipe is so easy to make that I often hand it off to a willing guest to take care of. Get ready to hear the ooohs and aaaahs when your guests taste this mouthwatering salad.
Ingredients
¼ cup olive oil
2¼ cup brussels sprouts, halved
1 tbsp apple cider vinegar
1 tbsp brown rice syrup
5 oz kale
1 pinch sea salt
Directions
Heat the olive oil over medium heat in a large sauté pan. Add the Brussels sprouts and sauté until tender, about one minute.
Add the vinegar and brown rice syrup, and stir to coat the Brussels sprouts.
Add the kale and toss it until it starts to wilt, about one minute.
Remove the pan from the heat and transfer the salad to a serving bowl. Top with sea salt to taste.