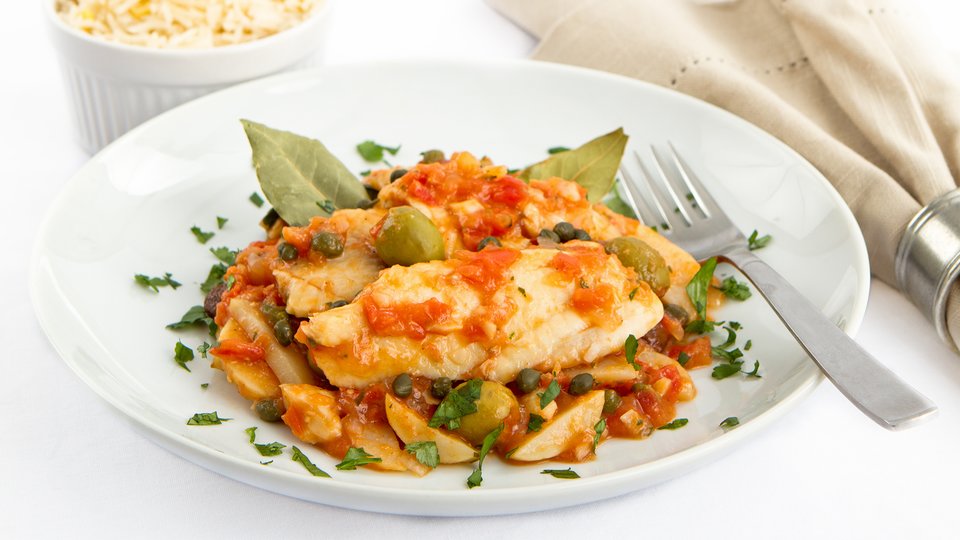 This dish is so refreshing, clean and light, but watch out! It does have a small kick to it. If you're not too keen on spice, simply cut back on the cayenne and hot sauce and you will still be able to enjoy the wonderful array of flavors this dish has to offer.
Fish Ingredients
6 oz tilapia
1 tsp lime juice
½ tsp cumin
¼ tsp cayenne pepper
¼ tsp sea salt
Salsa Ingredients
1 cup, chopped or sliced tomatoes
¼ cup cilantro
¼ cup green olives, sliced
1 tsp lime juice
½ tsp cumin
¼ tsp cayenne pepper
¼ tsp sea salt
1 tsp hot sauce
Directions
Preheat broiler. Rinse fish well and pat dry.
Spray both sides of fish lightly with cooking spray then sprinkle with lime juice, cumin, pepper and salt.
Place fish on pre-sprayed broiler pan then broil 4-5 minutes on each side or until fish flakes easily with a fork.
Most tilapia is quite thin and may need less time and often does not need to be turned over or it will fall apart. Use a slotted spatula when carefully turning if needed. Be careful not to overcook this delicate fish or it will become dry.)
In a medium bowl mix together all ingredients for salsa, toss gently and chill.
Serve fish over Spanish rice and black beans topped with salsa and fresh limes.
Time saver tip: To cut down on cooking time substitute your favorite salsa for making it from scratch but be sure to add fresh cilantro for that fresh garden flavor.