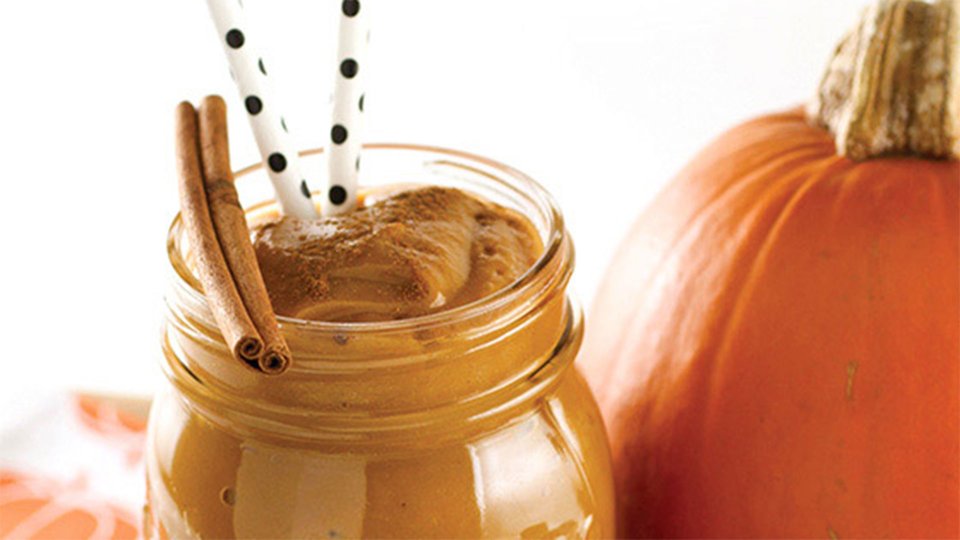 Pumpkin pie is a seasonal favorite in many homes. The only problem with traditional pumpkin pie is that it tends to have a high amount of added sugars and fats. This smoothie recipe skips the bad-for-you additives and sticks with natural sweeteners like maple syrup and fruit to keep things clean and give your body what it craves without sacrificing taste.
Ingredients
1½ banana, frozen
½ cup pumpkin puree
1½ cup unsweetened almond milk
1 tsp maple syrup
¼ tsp vanilla extract
⅛ tsp ground ginger
⅛ tsp nutmeg
⅛ tsp allspice, ground
⅛ tsp cinnamon
Directions
Place all ingredients in blender, except for the cinnamon (reserved for garnish). Blend on high until smooth.
Pour smoothie in a glass and garnish with the reserved cinnamon. Enjoy!