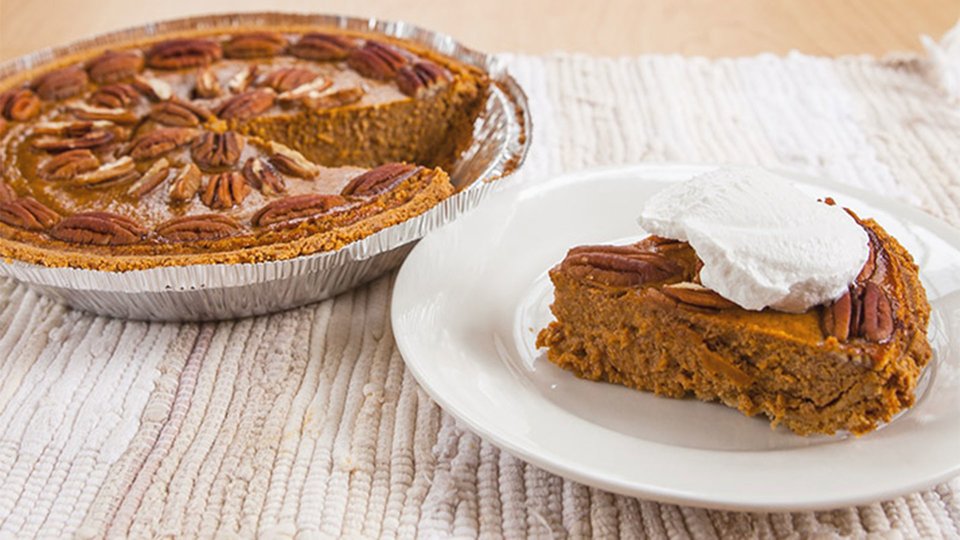 The holidays don't live up to their name without some pumpkin pie. This year, bring this healthier recipe to your family celebration. No one will be able to tell the difference between this amazing pie and the sugar-laden one they're used to having.
Ingredients
1½ tsp cinnamon
1 tsp ground cloves
½ tsp allspice, ground
½ tsp ground ginger
1 pinch salt
2 cup pumpkin, canned
½ cup egg whites
½ cup milk, fat-free
¼ cup splenda, brown sugar blend
1 scoop(s) vanilla whey protein powder
1 oz pecans
Directions
Preheat the oven to 350 degrees F.
Combine cinnamon, cloves, allspice, ginger, salt, Splenda, and protein powder (vanilla, cinnamon, or pumpkin flavor) in a bowl.
Add eggs, pumpkin, and milk to the bowl and stir.
Pour pumpkin mixture into the pie crust and spread evenly. Arrange pecans on top.
Bake for 45-55 minutes and enjoy.