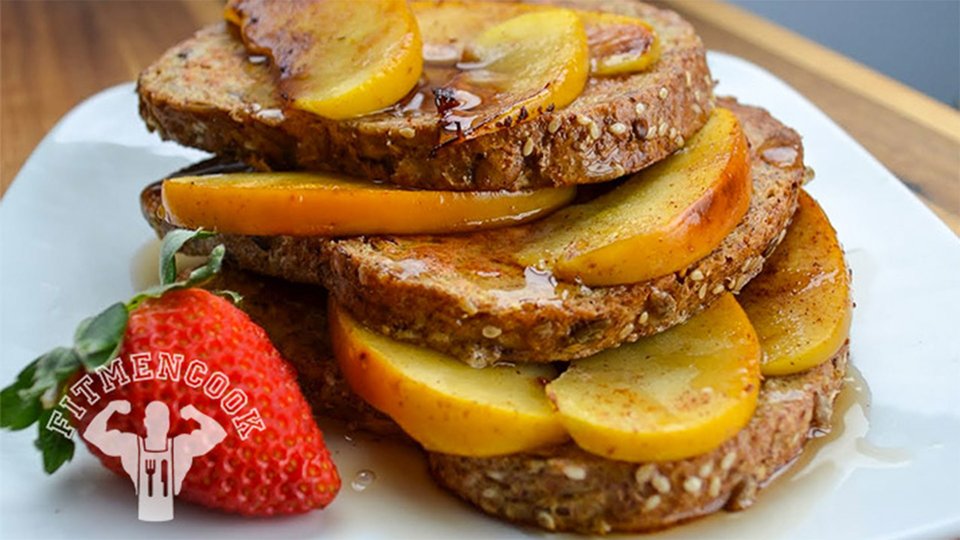 There are just some foods that nearly every gym rat or gym bunny loves. French toast is one of them. Carb it up for a long day or a monster leg workout.
Ingredients
1 scoop dymatize ISO-100
2 slice ezekial bread
¼ cup almond milk
1 egg
1 egg whites
to taste cinnamon
Directions
In a bowl, mix eggs, almond milk, cinnamon, and protein.
Soak each piece of bread in the mixture until it is all used.
Lightly spray a pan or skillet with olive oil or coconut oil and heat pan. Cook each piece of bread until each side has browned.
Top toast with your favorite syrup, sugar-free syrup, or honey.
Optional: Top toast with 1 sauteed sliced apple in 1 tsp coconut oil.