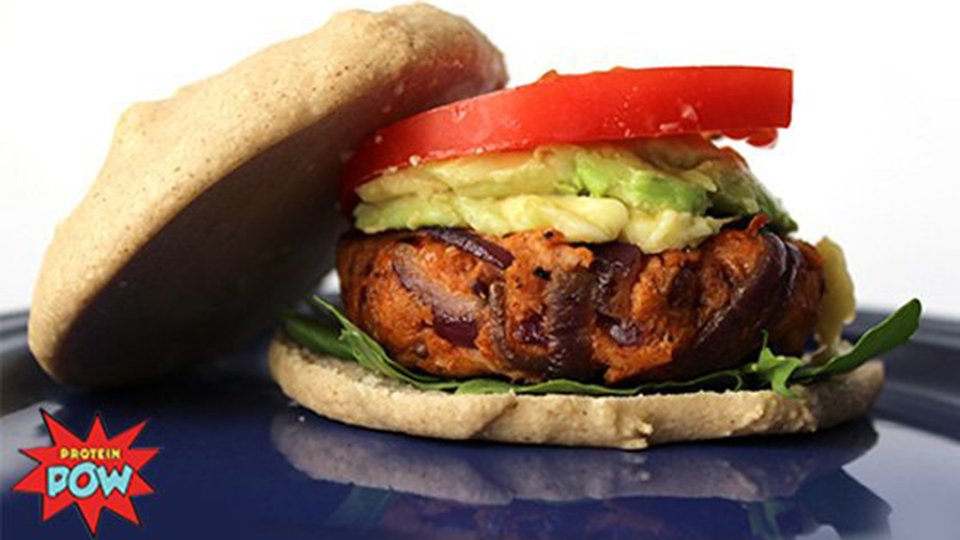 It's no fun eating a burger with a fork, but buns don't always fit in a fitness diet. Try these protein burger buns on for size! They're low-carb, high-protein, and totally delicious.
Ingredients
¼ cup(s) unflavored whey protein powder
¼ cup oat flour
½ cup egg whites
⅛ cup(s) pea protein powder
1 tsp baking powder
1 tsp table salt
1 tbsp coconut flour
Directions
Preheat oven to 320 degrees F (160 C).
Blend all ingredients together.
Separate batter into fourths.
Place batter as four "blobs" on cookie tray.
Bake for 15-20 minutes, or until an inserted knife comes out clean. They don't brown too much, so keep a close eye on them!
Allow to cool before slicing.