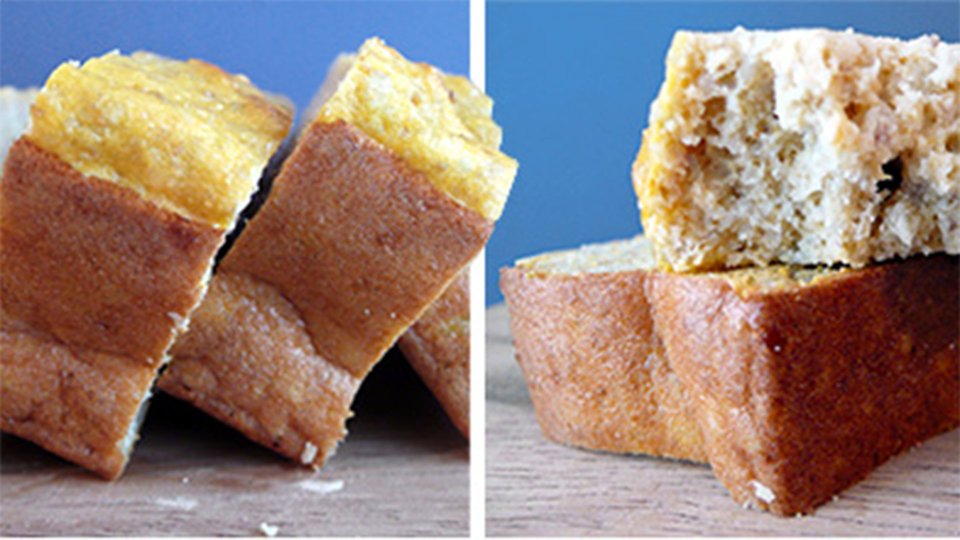 I have a passion for weightlifting, nutrition, and great-tasting food. My specialty is cooking with protein powder. Ask me a question and I'll turn it into a delicious, protein-filled recipe!
Ingredients
5 large egg whites
¼ cup pumpkin puree
½ cup(s) unflavored whey protein powder
1 tbsp quinoa flakes
¼ cup buckwheat flakes
1 tbsp coconut flour
½ cup almond milk
1 tsp baking powder
1 tsp salt
Directions
Preheat oven to 320 degrees F (160 C).
Using a handheld blender or mixer, blend together all the ingredients to create a smooth batter.
Pour batter into a small bread loaf tin (I use silicone), and bake it for about 40 minutes or until your knife comes out clean when you stab the bread.
Done!
Notes: As soon as this bread comes out of the oven, cut a slice and spread some grass-fed butter or peanut butter on top! It's delicious.
Also, soak a slice or two in eggs and milk and fry it up for protein French toast! It's amazing with Walden Farms Calorie-Free Pancake Syrup.