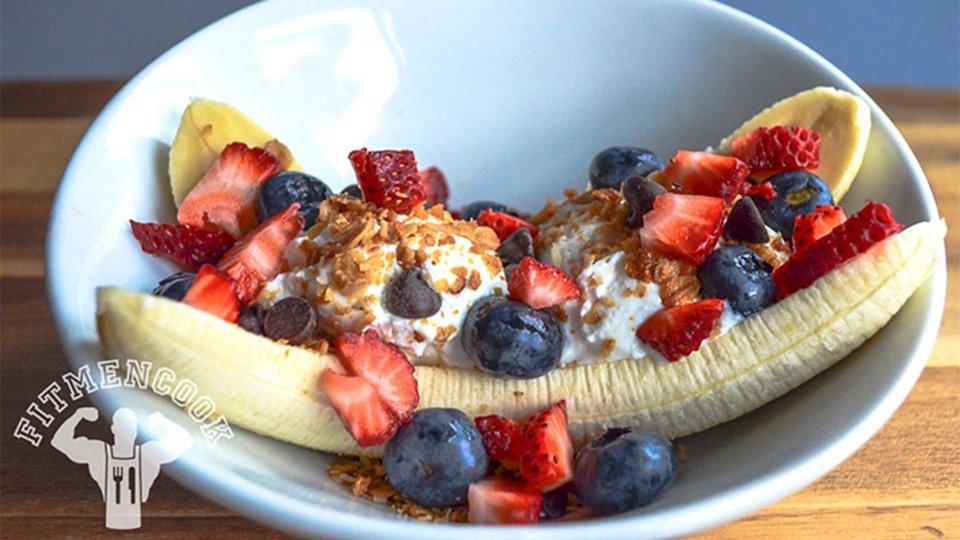 Banana split for breakfast? Yep, you read that right. For all you who prefer to perform fasted cardio in the morning, here is an easy, customizable recipe to replenish those glycogen stores.
Ingredients
1 medium (7" to 7-7/8" long) banana
¾ cup nonfat plain Greek yogurt
½ scoop dymatize ISO-100
1 whole strawberries, sliced
¼ cup blueberries
1 tbsp granola
1 tbsp dark chocolate chips
Directions
Slice banana in half lengthwise and lay both sides in a bowl or on a plate.
Mix together protein and Greek yogurt and spoon on top of the banana slices.
Top bananas and protein mixture with berries, granola, and chocolate chips.