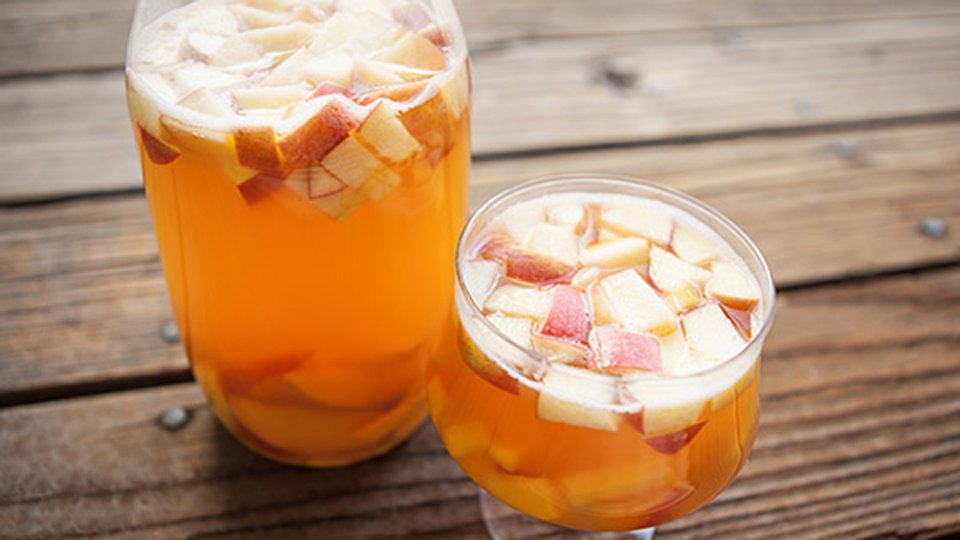 Order sangria at a restaurant and you'll get a bunch of sugar with your alcohol. Make a healthier choice and try this low-calorie option. It tastes just as good but doesn't include all of the junk!
Ingredients
1 scoop optimum nutrition pro bcaa
1 whole frozen peaches
1 whole mango
1 medium (3" dia) apples
12 oz soda water
Directions
Add 1 scoop of BCAAs to 12 oz of water in a pitcher.
Cut up peach, mango, and apple into bite-sized pieces and add them to the pitcher.
Add the soda water.
Stir!