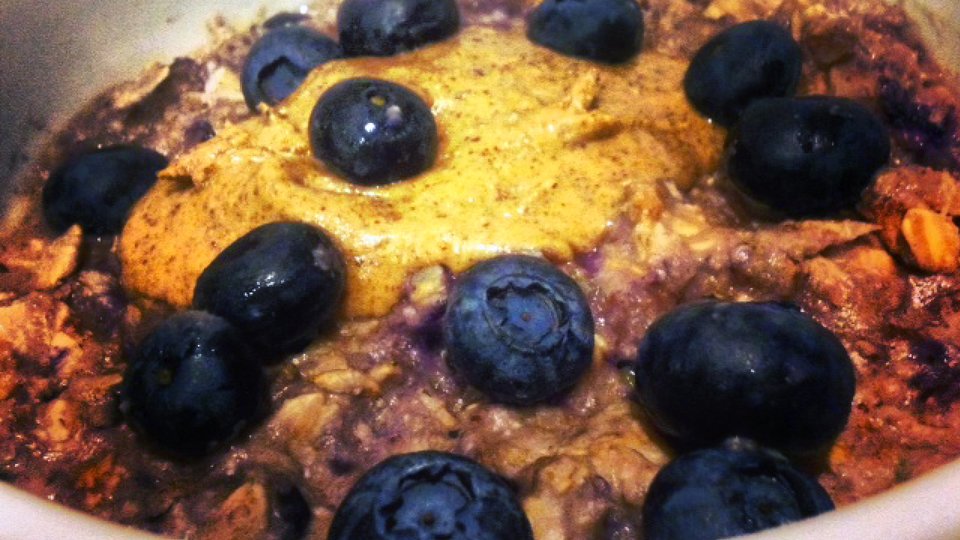 Who says you have to part from mom's PB&J just because you're an adult? Add some fruit and natural peanut butter to your oats for a spin on the lunchtime classic. Mix the type of berries you throw in for a variety of essential vitamins and minerals. The peanut butter is a great source of protein and healthy poly- and monounsaturated fats.
Ingredients
¼ cup rolled oats
¼ cup blueberries
½ cup water
½ scoop cellucor COR-Performance (Cinnamon Swirl)
1 tbsp powdered peanut butter
1 tbsp natural peanut butter
Directions
Place the berries in a microwave-safe bowl and microwave for 30 seconds.
Remove and smash the berries with a fork.
Add oats, water, protein powder, and powdered peanut butter.
Microwave the mixture for 2 1/2 minutes.
Stir and top with peanut butter. Add more berries for taste preference.