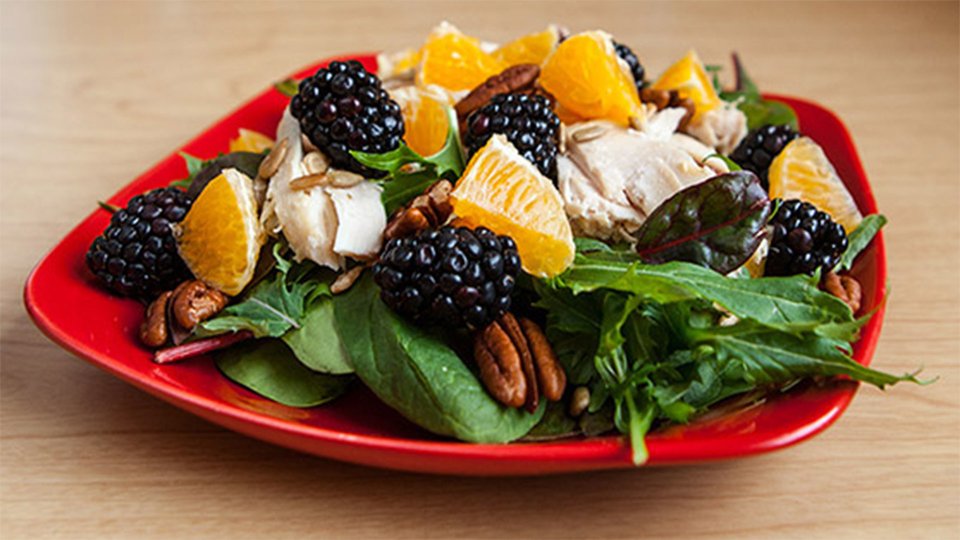 This fresh, delicious salad is so good you don't even need dressing! The bright taste of blackberries and oranges balances perfectly with the salty crunch of the sunflower seeds and the savory chicken. Eat up!
Ingredients
7 whole blackberries
¼ cup pecans
1 tbsp sunflower seeds
¼ orange
1 cup mixed salad greens
4 oz chicken breast
Directions
Place greens in a large bowl.
Cut 1/4 orange into small bite-sized pieces and add to greens.
Top salad with the remaining ingredients and enjoy.
Tip: I think the juicy fruit and salty sunflower seeds provide enough flavor that this salad doesn't need dressing, but you could add a little olive oil and balsamic vinegar if that's more to your liking.