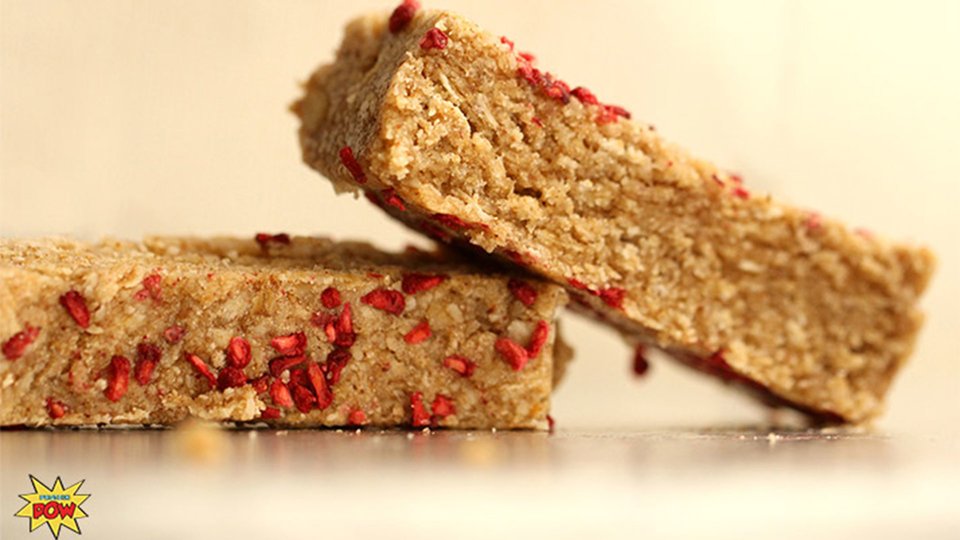 Later, granola. Next time you're craving a clean, on-the-go treat, reach for these delicious no-bake peanut butter protein bars instead.
Ingredients
1 cup raw oats
½ cup vanilla whey protein powder
2 tbsp ground almonds
6 tbsp peanut butter
4 tbsp almond milk
2 tbsp agave syrup
1 handful freeze-dried raspberries
Directions
Toss all ingredients except raspberries into a bowl. Mix using your hands until you get a soft dough.
Press your dough into a silicone bread pan.
Top with freeze-dried berries or your topping of choice. This is optional, but lovely.
Let it sit in the fridge overnight. Slice into bars the next day.