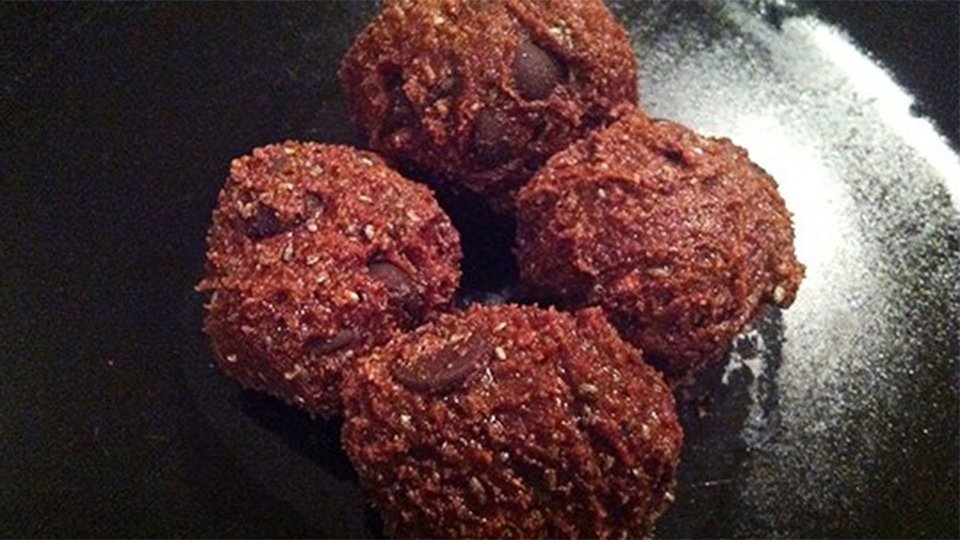 I know I am not the only one who gets the occasional craving for that amazing combo of chocolate and peanut butter. These little gems are guilt-free, rich, and satisfying!
Ingredients
¼ cup powdered Stevia
¼ cup splenda, brown sugar blend
¼ cup natural peanut butter
2 tbsp cocoa powder, unsweetened
½ tsp vanilla extract
1 tbsp chia seeds
1 tbsp dark chocolate chips
2 tbsp oat flour
Directions
Mix all ingredients in a bowl.
Form mixture into small, golf-ball sized balls.
Put balls on a plate, cover, and put in the fridge.