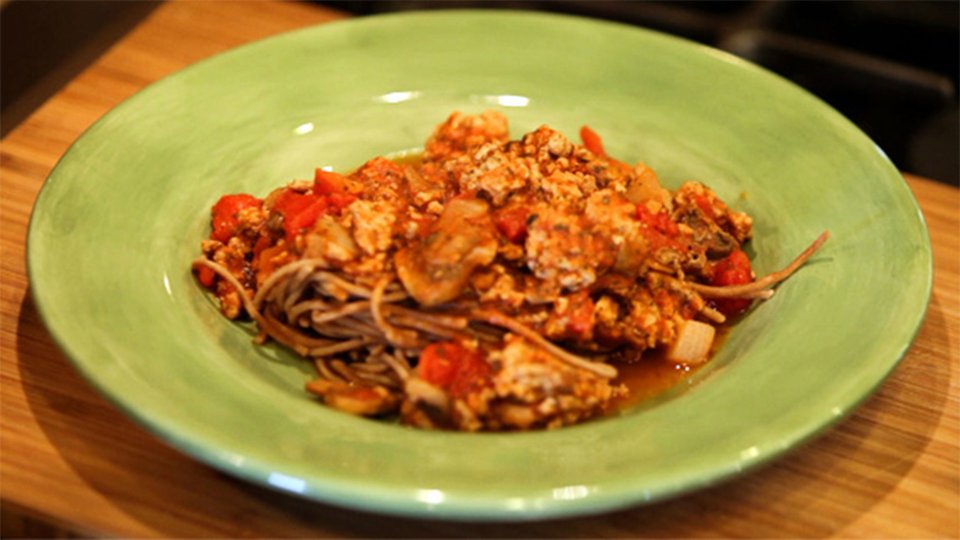 Natalie Hodson's flavorful spaghetti sauce is way better (and healthier!) than anything store-bought. It's quick and easy, to boot.
Ingredients
1 tbsp olive oil
1 onion, finely chopped
6 clove garlic, minced
2½ cup mushrooms, sliced
28 oz diced tomatoes
1 28 oz can tomato sauce, canned
1 tbsp parsley, dried
1 tbsp, ground basil, dried
1 tsp, ground black pepper
2 lb ground 99% fat-free turkey breast
1 tsp salt
1 tbsp, ground black pepper
1 tbsp garlic powder
Directions
In a large saucepan, sauté olive oil, onions, garlic and mushrooms on medium heat.
When onions are transparent, add diced tomatoes, tomato sauce, parsley, basil, oregano and black pepper.
Set heat to low and allow sauce to simmer, stirring occasionally.
In a separate skillet, season the ground turkey and cook on medium heat until thoroughly browned. (Drain any fat that may appear in the skillet).
When turkey is done, add to sauce and stir.
Serve sauce over whole wheat noodles, Ezekiel toast or spaghetti squash.