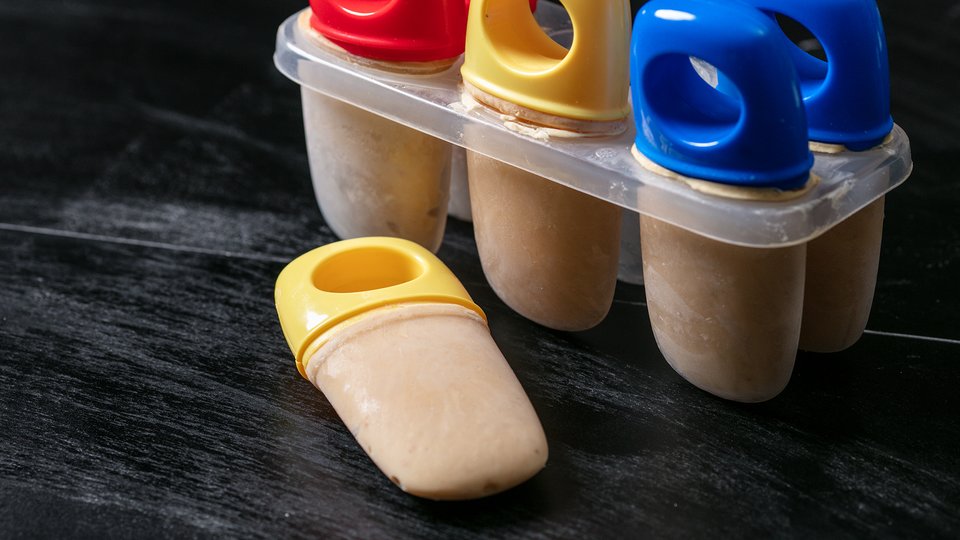 For a delicious and healthy frozen treat, look no further than these three-ingredient creamsicles. Made with orange juice, nonfat Greek yogurt, and almond butter, these easy homemade popsicles have no added sugar and about half the calories of ice cream, making them a perfect way to satisfy your sweet cravings without sabotaging your hard work.
Ingredients
½ cup orange juice, fresh squeezed
1 cup nonfat plain Greek yogurt
¼ cup natural almond butter
Directions
Mix all ingredients in a blender until smooth.
Pour into popsicle molds and freeze for 8 hours or overnight.