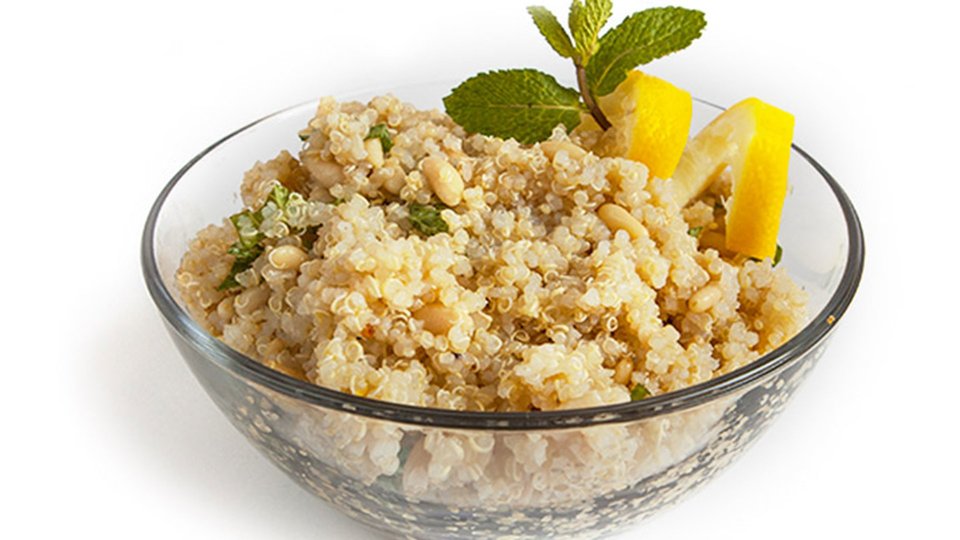 I love quinoa. It's full of protein, has an interesting taste, and it pretty much goes with everything. That's why I eat this recipe as a meal. It also works great as a side dish. Bring it to your next barbecue or potluck and I guarantee you won't have any leftovers!
Ingredients
3 cup quinoa, cooked
½ cup pine nuts
½ cup mint leaves
1 lemon yields lemon juice
1 tsp salt
Directions
Mix mint leaves into cooled quinoa.
Add lemon juice.
Stir in pine nuts, salt, and basil oil (optional).
Devour by yourself or share with friends!