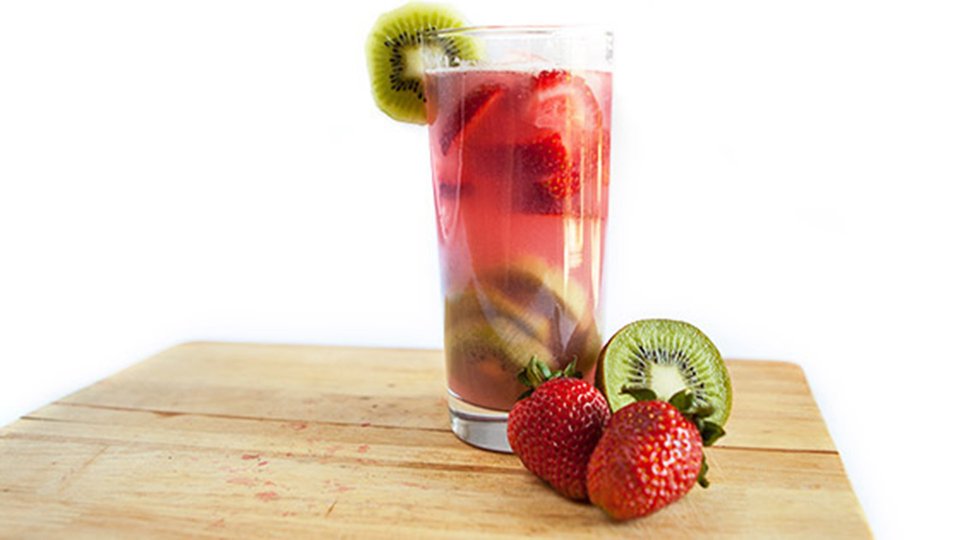 BCAAs usually taste great on their own, but adding real fruit to your refreshing cup of muscle-building aminos just makes a good thing better. If you like kiwi and strawberry, then you'll love this delicious drink. Bottoms up!
Directions
Add 1 scoop of aminos to 4 oz of water in a glass.
Cut up strawberries and kiwi and add them to the glass.
Add lemon juice and ice.
Top it off with soda water if you like bubbles.