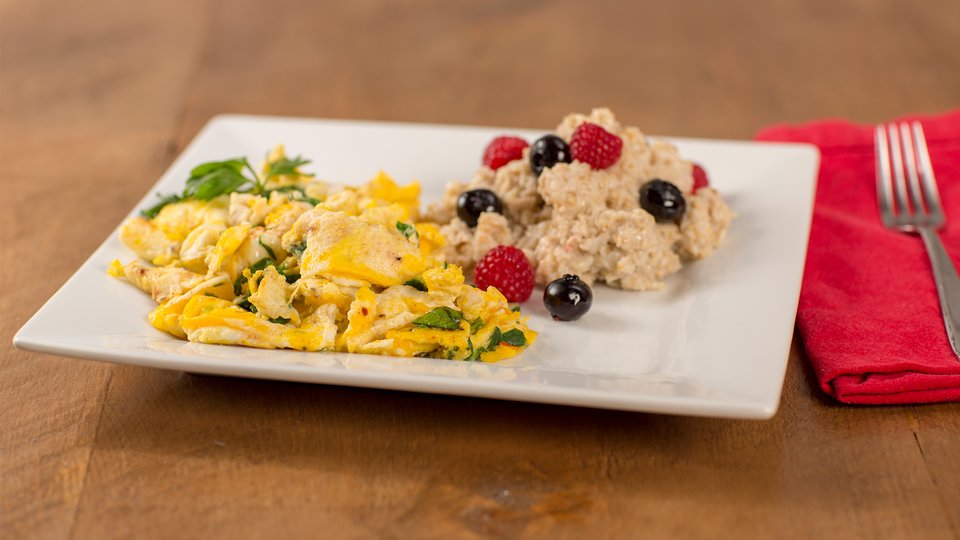 Take your breakfast game to the next level with this easy, flavorful, protein-rich dish.
Ingredients
4 egg
½ tbsp olive oil
1 tbsp milk (2% fat)
1 cup spinach
1 tsp cayenne pepper
1 tsp onion powder
1 tsp garlic powder
salt and pepper to taste
Directions
Combine the eggs, spices, and milk in a bowl. Lightly beat the mixture together, keeping your yolks somewhat intact.
Preheat a nonstick skillet over medium-high heat, and add oil.
Once the oil is heated, add your egg mixture to the pan. Let it sit for about 60 seconds, and add the spinach.
Turn with a spatula, wait another 20-30 seconds, and flip again.
Continue cooking the eggs until they reach your desired consistency. Serve and pair with your carb of choice, such as oatmeal or toast.
Note: Use hot sauce for an added kick.