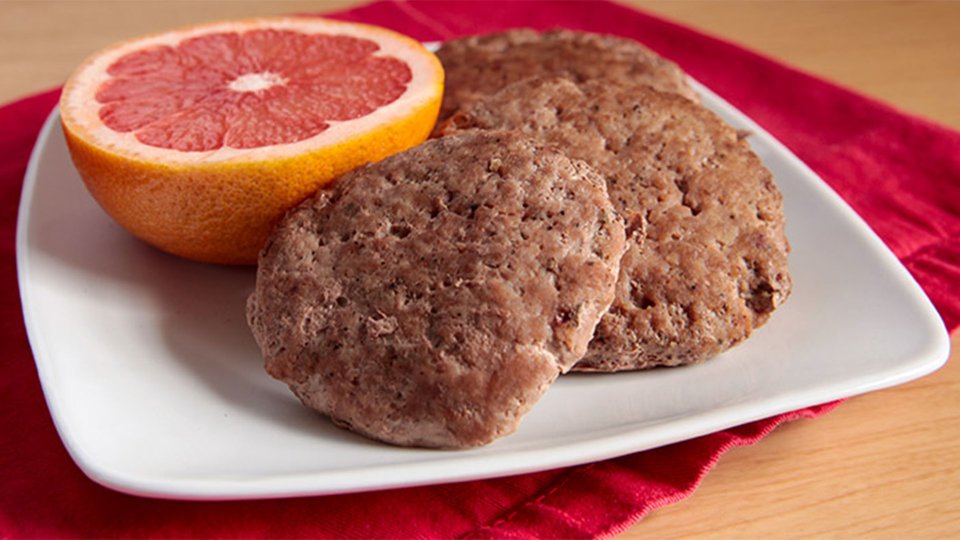 Meat patties can be a great addition to any morning meal. Learn how to make them from scratch with all the protein and much less fat!
Ingredients
2 lb ground 99% fat-free turkey breast
¾ tsp ground ginger
1 tsp salt
1 tsp sage
¼ tsp cayenne pepper
1 tsp, ground black pepper
Directions
In a small bowl, mix all ingredients except for ground turkey.
Place the ground turkey in a large bowl. Add spice mixture and mix by hand until well incorporated.
Heat a skillet coated with nonstick spray over medium-high heat. Form meat mixture into 12 patties using a 1/4-cup measuring scoop. Pan-fry on both sides until they're brown and center is no longer pink.
Tip: Cover with lid when browning for about 2-3 minutes on each side. Be careful not to overcook.