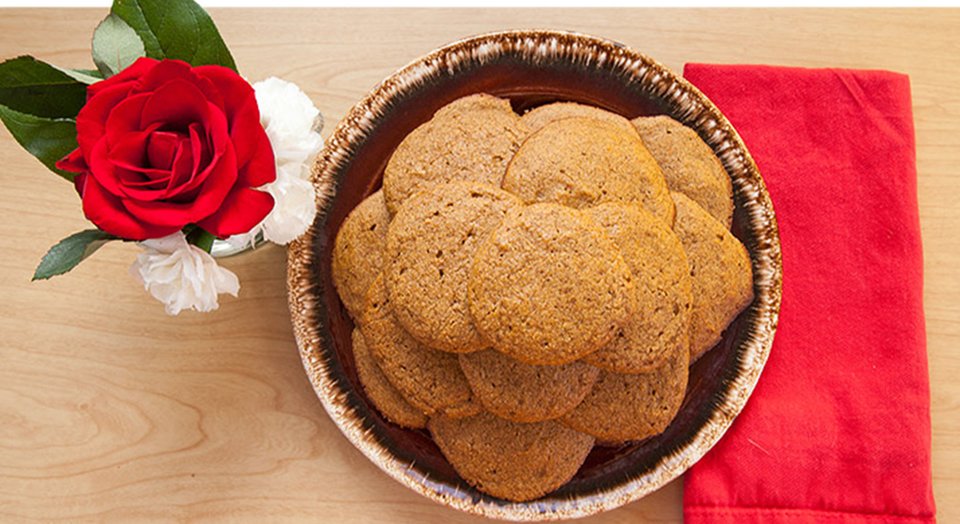 Jamie Eason brings sweet potatoes, applesauce, protein powder, and a blend of spices together to make these awesome cookies!
Ingredients
1 whole sweet potato
¾ cup unsweetened applesauce
¼ cup nonfat plain Greek yogurt
¾ cup brown sugar
4 large egg whites
2 cup oat flour
2 scoop vanilla protein powder
1 tsp baking soda
2½ tsp baking powder
2 tsp cinnamon
½ tsp salt
½ tsp nutmeg
¼ tsp ground ginger
¼ tsp allspice, ground
⅓ cup powdered Stevia
Directions
Preheat oven to 375 degrees F and spray a cookie sheet with nonstick spray, set aside.
Poke holes in the sweet potato. Microwave for 6-8 minutes.
Remove the skin from sweet potato and let cool.
Cream applesauce, Greek yogurt, sweetener, brown sugar, and egg whites in a medium bowl.
In a large bowl, mix together oat flour, protein, baking soda, baking powder, salt and spices.
Stir the mashed sweet potato into the wet ingredients until most of the lumps are gone.
Stir the wet ingredients into the dry until everything is incorporated.
Using a tablespoon, spoon the cookies onto a cookie sheet about two inches apart.
Bake 10-12 minutes.