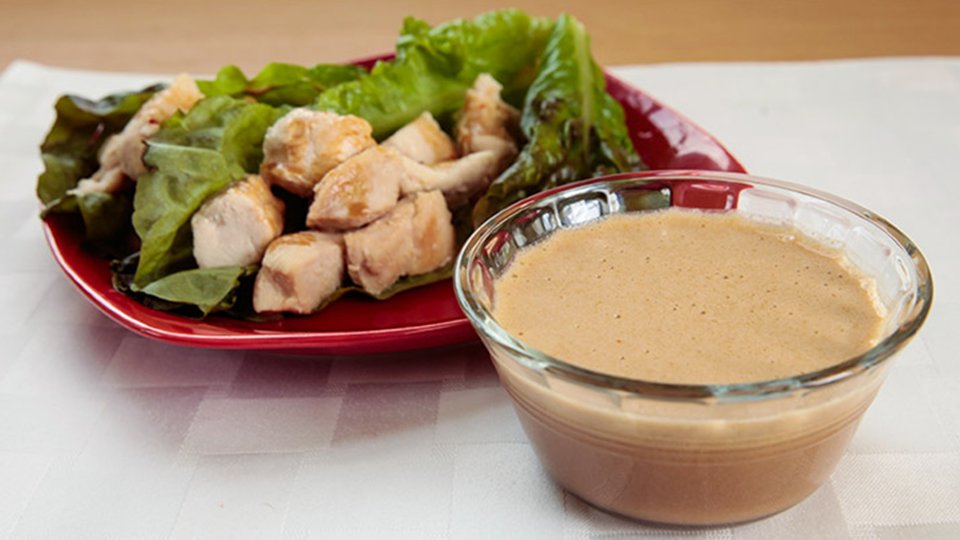 The combination of soy sauce, vinegar, and lime gives it a tangy kick, which adds another layer to the heat brought on by pepper flakes and minced garlic. Thai sauce's versatility makes it easy to adjust to your palette and incorporate into your diet, whether you're spooning it over chicken, using it as an overnight marinade, or making it your go-to dipping sauce for anything from chopped veggies to healthy wraps.
Ingredients
4 tbsp light soy sauce
4 tbsp lime juice
4 clove garlic, minced
2 tsp ginger, minced
2 cup onion, finely chopped
2 tsp crushed red pepper flakes
1 scoop jamie Eason Signature Series Peanut Protein
Directions
Whisk all of the ingredients together in a medium-sized bowl. Use as desired.