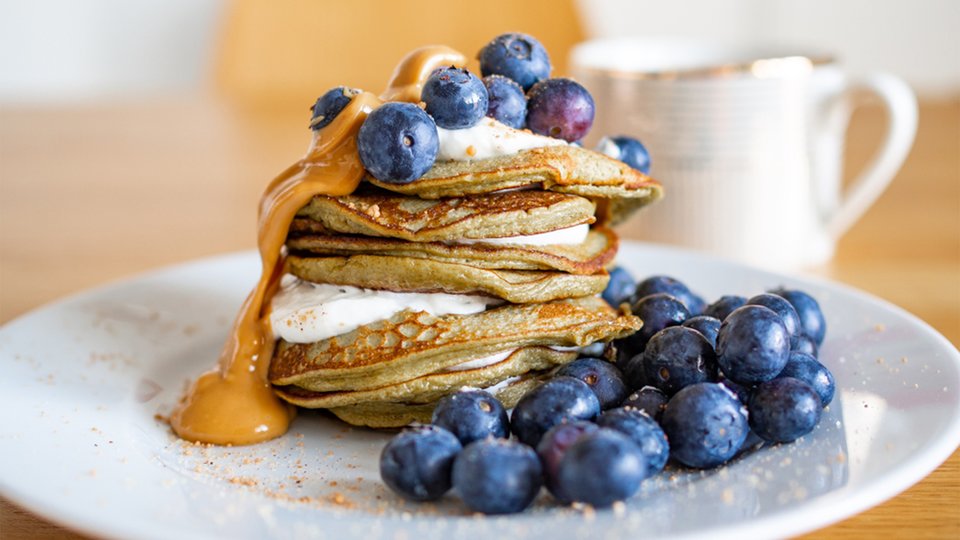 With 32 grams of protein per serving, these are not your average pancakes. Gluten-free flour, egg whites, and Iso Whey form the base of the low-carb batter, while berries and nutmeg add flavor and punch. With the option to make either pancakes or waffles, this recipe is perfect for meal prepping or a quick, healthy weekend breakfast at home.
Directions
Preheat the griddle.
Beat the eggs with the almond milk until you get a smooth mixture.
Add the Iso Whey, flour, and nutmeg. Keep mixing until the batter is smooth.
Gently fold in the berries.
Spray the griddle with cooking spray.
Pour the batter onto the griddle in 4 pancakes and cook, flipping once you see bubbles rising to the top. If you're making waffles, pour the batter into a waffle maker.
Cook until the pancakes are done on both sides.
Serve and enjoy.