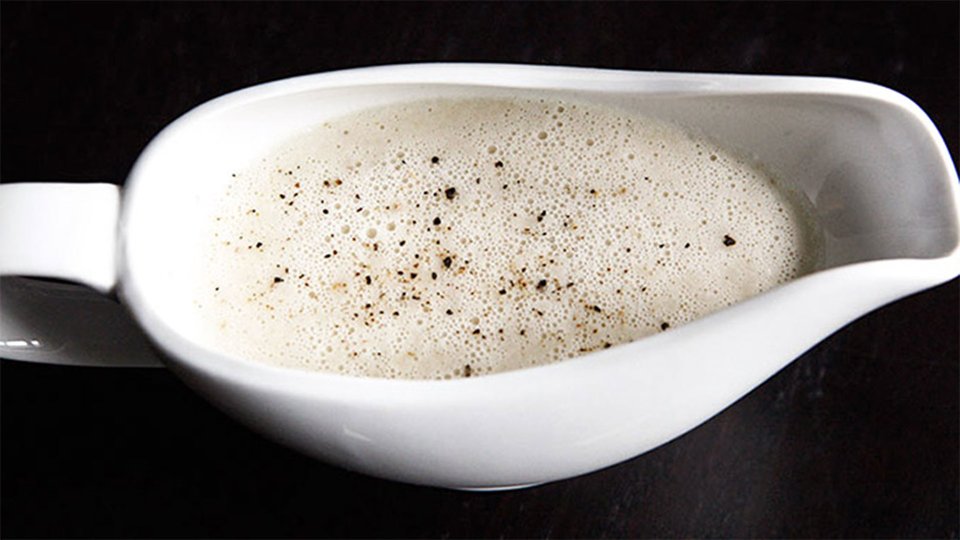 Before we broke bread and let football take over the holiday, simpler times made for cleaner food. Celebrate the paleo way!
Ingredients
1 whole onion, finely diced
5 clove garlic, minced
4 cup low-sodium chicken broth
1 tbsp coconut aminos
2 tbsp butter, without salt
1 tbsp, ground thyme
½ tsp salt
Directions
Place saucepan under high heat. Add broth, onions, garlic and thyme, and bring it to a boil. Once it boils, lower heat to low and let it simmer for 30 minutes (or until the onions and garlic are soft).
Add sea salt, pepper, and coconut aminos as it simmers.
Once it's simmered for about 30 minutes, pour mixture to a blender and add 2 tablespoons of butter. Blend until thoroughly mixed.
Serve immediately.
Note: You can also add full fat coconut milk if you want a creamier gravy.