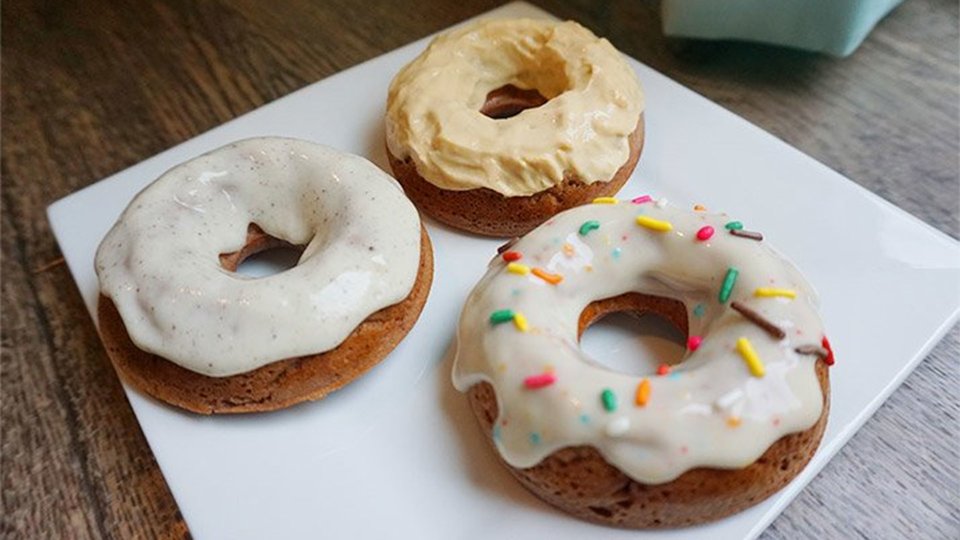 Kiss Dunkin' goodbye and grab one of these tasty baked doughnuts instead. These cakey treats are the perfect consistency—not overly dense or dry. They make for a great start to your morning or any part of your day. (Afternoon snack, anyone?) Get creative and add bright, flavorful toppings. Remember, you eat with your eyes first!
Ingredients
1 scoop EVL Stacked Protein, Chocolate Decadence
3 tbsp coconut flour
½ cup unsweetened cashew milk
⅓ cup water
¼ cup liquid egg whites
1 tsp vanilla extract
½ tsp baking powder
¼ tsp xanthan gum
4 tbsp powdered Stevia
Directions
Preheat oven to 350 degrees F.
Mix all the ingredients together until smooth.
Spray a doughnut pan with nonstick spray, and pour the mixture evenly into the doughnut molds.
Bake for 15-20 minutes. Top with a mixture of yogurt and protein powder or powdered peanut butter.