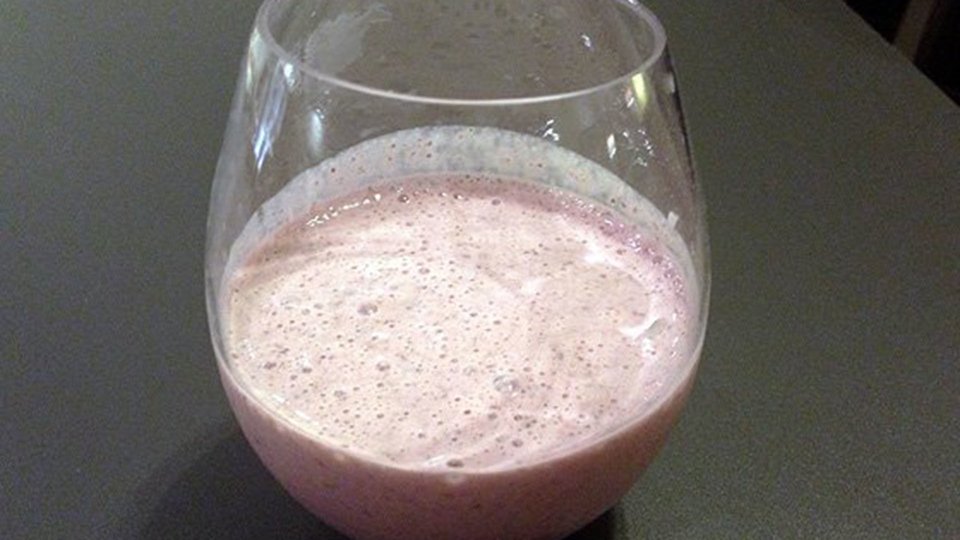 Get your grubby paws off your Grandma's Metamucil wafers and gulp a big glass of this. Chia seed, flaxseed, and cranberries are all packed with fiber to keep your digestive system happy. The American Dietetic Association suggests that women consume approximately 21-25 grams and men 30-38 g of fiber per day. With almost 6 g of fiber, this recipe knocks out a significant amount of your daily needs in just one glass. It tastes great, too!
Ingredients
½ cup cherries, frozen
1 tbsp chia seeds
½ tbsp ground flaxseed
⅓ cup nonfat plain Greek yogurt
½ cup unsweetened coconut milk
½ cup ice
1 tbsp cherries, frozen
Directions
Blend and enjoy!