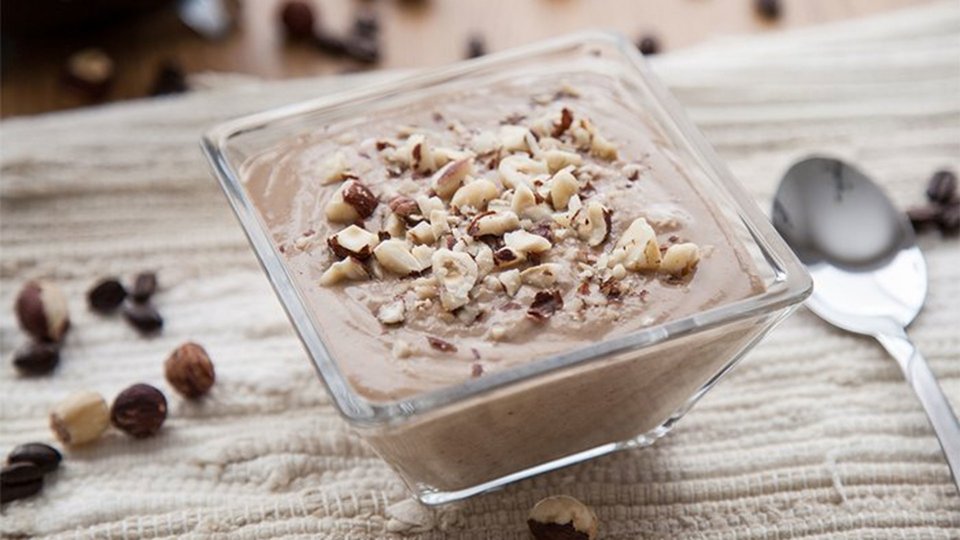 The dynamic trio of carbs, protein, and fluids makes spooning up this deliciously thick smoothie bowl a perfect way to build yourself back up after a demanding workout. Be careful if you work out in the evening, though, as this bowl of goodness will give you a kick in the pants and may interrupt your usual sleep habits.
Ingredients
¼ cup skim milk
⅔ cup ricotta cheese (skim-milk)
1 date, pitted medjool dates
2 tsp natural almond butter
1 tsp instant espresso powder
1 tsp lemon zest
1 tsp, ground cardamom
1 banana, frozen
Directions
Add all of the ingredients to a blender and blend on high until creamy and smooth, about 60 seconds.
Serve the smoothie in a bowl, and garnish it with dried coconut, chopped hazelnuts, or cacao nibs.