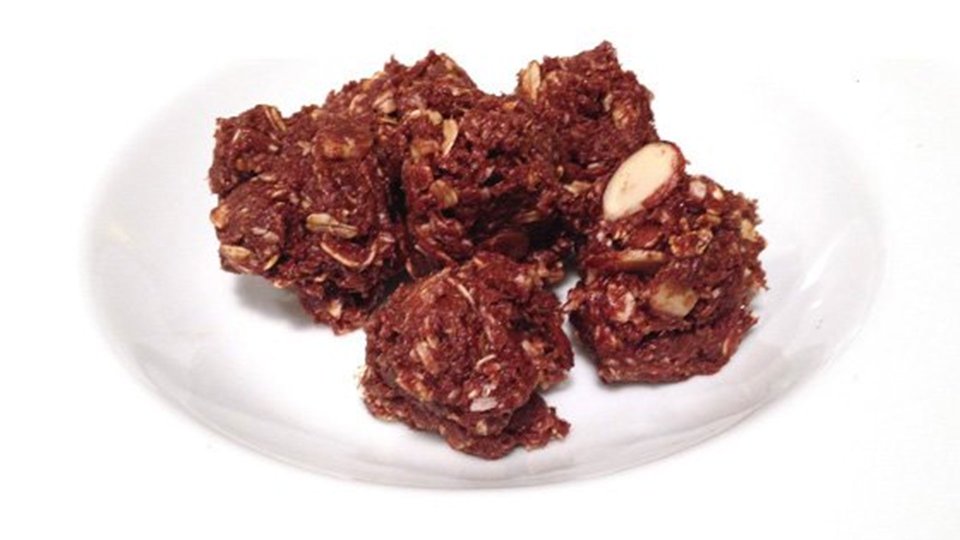 One of my favorite flavor combos is chocolate and almond butter. Add coconut and some oats and you have a well balanced snack on the go.
Ingredients
1 scoop(s) chocolate protein powder
¼ cup raw oats
4 tbsp coconut flakes
2 tbsp almonds, slivered
¼ cup natural almond butter
½ tbsp coconut milk
Directions
Combine all ingredients in a bowl and mix well.
Drop spoonfuls on baking sheet with parchment paper and place in freezer for 30 minutes.