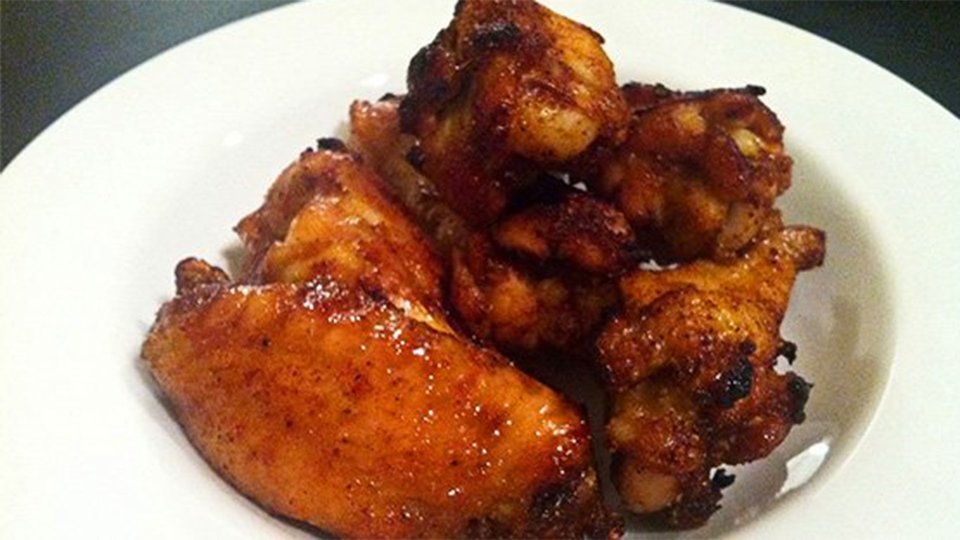 In my family, I'm famous for my delicious chicken rub recipe. I want to share it with you! The brown sugar and spice are a perfect pairing. These wings are sure to be a crowd favorite.
Ingredients
2 lb chicken drumette
¼ cup splenda, brown sugar blend
½ tbsp paprika
½ tbsp cayenne pepper
½ tbsp chili powder
½ tbsp garlic powder
½ tbsp onion powder
Directions
Rinse and pat dry chicken, then trim off visible fat.
Place chicken in a large pot. Fill pot with cold water until chicken is covered by two inches.
Bring water to a boil and boil for 10 minutes.
While chicken is boiling, put remaining ingredients in a large Ziploc bag and shake to mix.
Set broiler to high with the rack about 6 inches from the flame.
Once chicken is done, remove from water and add to Ziploc bag.
Shake until all wings are fully covered with marinade.
Place chicken on a baking sheet and broil for 6 minutes on each side until skin starts to crisp.
Enjoy!