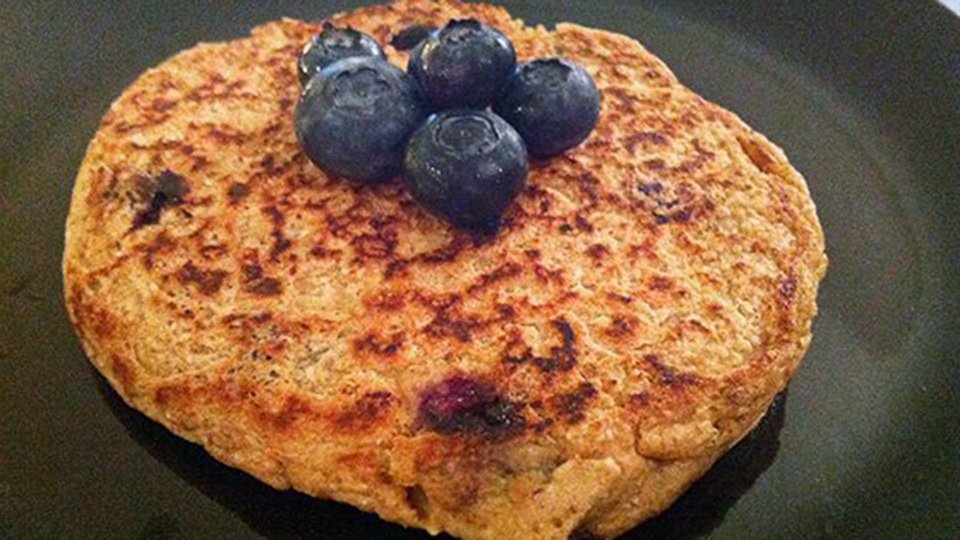 Blueberries, blueberries, blueberries! I can't get enough of those little antioxidant bites. They're even better on some delicious protein pancakes.
Ingredients
1 scoop(s) vanilla whey protein powder
⅓ cup raw oats
½ tbsp ground flaxseed
2 tbsp nonfat plain Greek yogurt
¼ cup unsweetened almond milk
½ tsp baking powder
½ cup blueberries
1 to taste powdered Stevia
Directions
In a sauce pan, heat non-stick cooking spray over medium high heat.
Blend all ingredients together.
Pour mixture on pan and add half the blueberries to the pancake.
When bubbles form on the surface, flip pancake and cook for another 2-3 minutes.
Once pancake is done, top with remaining blueberries and sugar-free syrup.