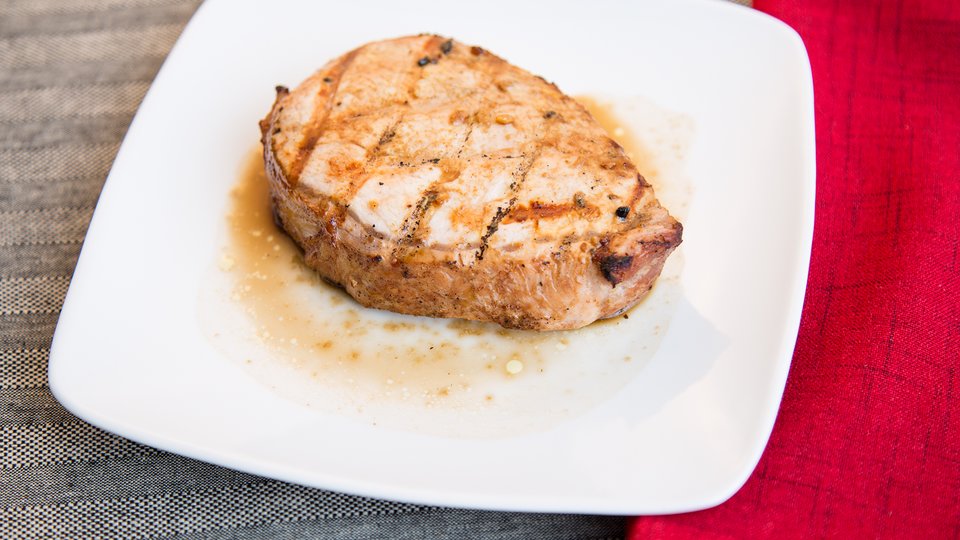 Pork tenderloin is often overlooked when it's time to fire up the grill. That's too bad, because it's an excellent source of lean protein that'll show your muscles some love—and it's less likely to dry out on the grill. To feast on safer meat, marinate it in beer for at least 4 hours (to avoid creating harmful compounds), tenderize the meat, and lay the foundation for a stellar finishing sauce.
Ingredients
24 oz lean pork tenderloin
1 cup dark beer
2 tbsp lime juice
2 tbsp extra virgin olive oil
2 clove garlic, chopped
2 tsp fresh thyme
½ tsp cumin
½ tsp table salt
¼ tsp, ground black pepper
¼ tsp cayenne powder
½ cup flat-leaf parsley
Directions
Place pork in a large shallow container. In a bowl, whisk together beer, lime juice, olive oil, garlic, thyme, cumin, salt, black pepper, and cayenne. Add marinade to pork, turn meat to coat, cover, and marinate in refrigerator for 4 hours or more.
Build a medium-hot fire in a charcoal grill, or heat a gas grill to medium-high. Grease grill grates.
Remove pork from marinade, letting excess drip off. Reserve marinade. Grill pork for about 12 minutes, turning a couple times, until it reaches an internal temperature of 145°F. Let meat rest for 5 minutes before slicing.
Place reserved marinade in a saucepan, bring to a boil and simmer over medium-high heat until reduced by nearly a half, about 5 minutes. Serve pork topped with beer sauce and parsley.