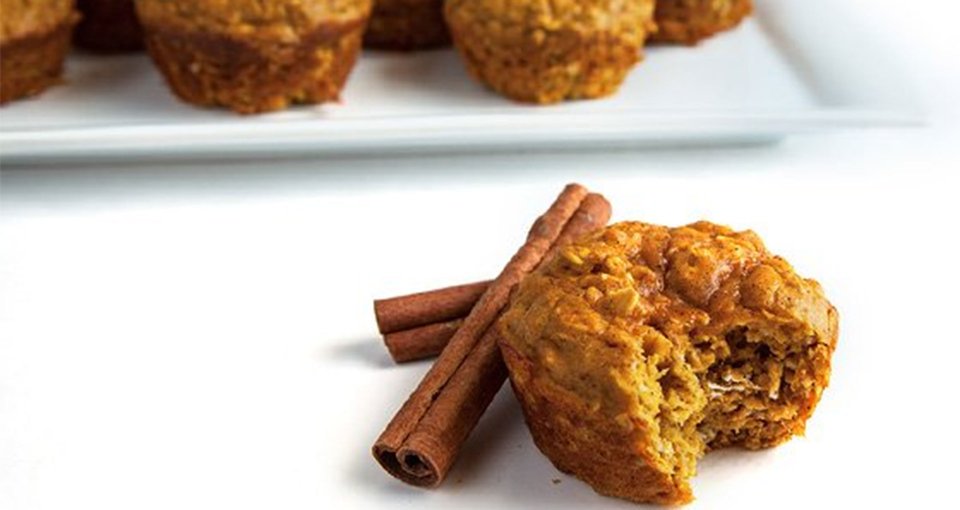 These delicious muffins are the perfect post-workout snack. They're high in protein and contain a healthy dose of complex carbs. You can personalize them by adding your favorite nuts, dried fruit, or even peanut butter on top. They're yummy enough to share with your co-workers, so you can finally prove to them that healthy food tastes good, too!
Ingredients
2 scoop Beast Sports Protein, Vanilla
1 cup raw oats
1¼ tsp baking powder
½ tsp baking soda
½ tsp cinnamon
2 egg whites
½ cup pumpkin, canned
¼ cup unsweetened applesauce
1 tsp powdered Stevia
Directions
Preheat oven to 350 F.
Mix protein, oats, baking powder, baking soda, and cinnamon in a bowl.
In a separate bowl, mix egg whites, pumpkin, applesauce, and sweetener.
Combine dry and wet ingredients, mix well.
Pour batter into greased muffin tins and bake for 12-14 minutes.