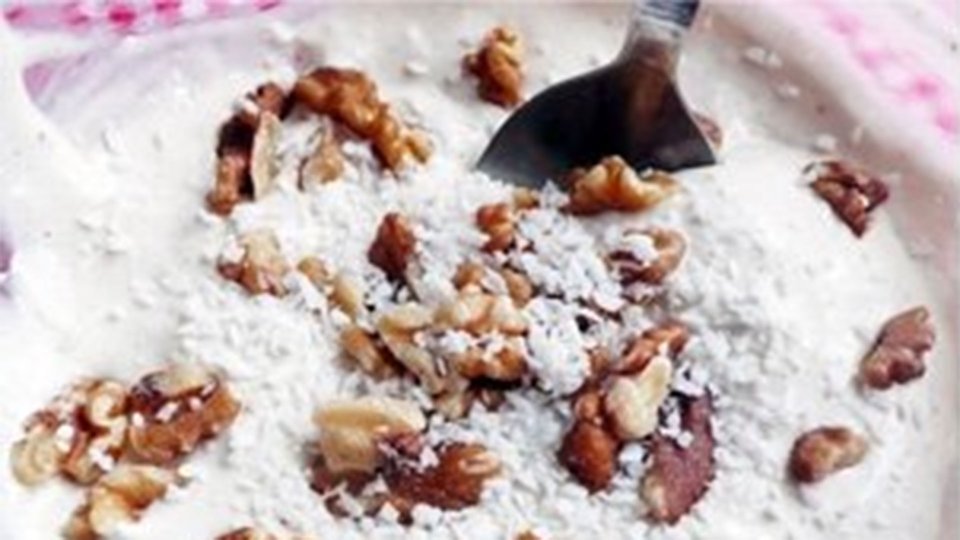 Protein fluff: Once you try it, you can't stop making it. Your taste buds will like it as much as your muscles will!
Ingredients
1 banana, frozen
¼ cup(s) vanilla whey protein powder
¼ cup unsweetened coconut milk
Directions
Place all ingredients in a bowl and blend until smooth, frozen mixture has been created.
Using an electric whisk, whisk mix for 5-8 minutes until it gains volume.
Top with walnuts and grated coconut.
Eat immediately.