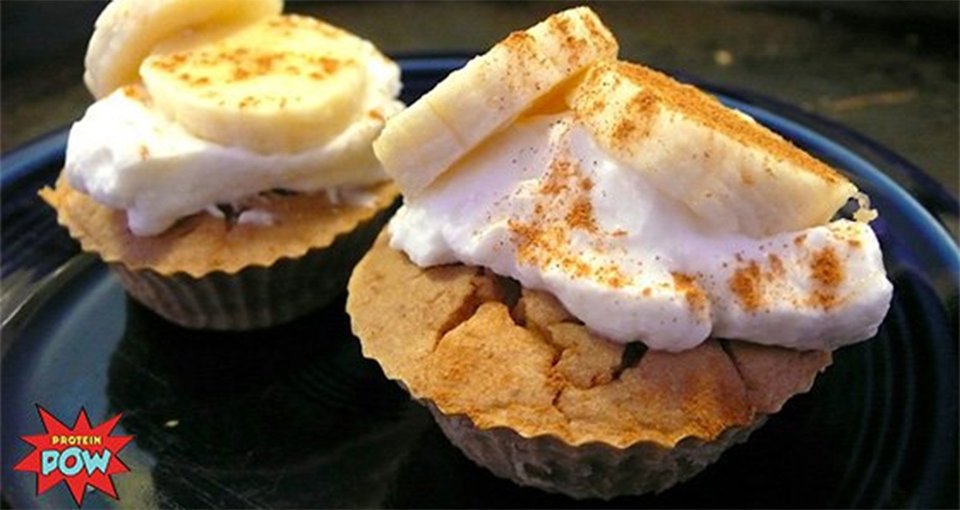 Quick to pass on pea protein? Not a fan of shakes rich in rice? Rethink your stance and learn how to make the most of veggie protein—recipes included!
Ingredients
1 banana, mashed
4 egg whites, beaten
½ cup oat flour
⅔ cup skim milk
⅔ cup brown rice protein powder, vanilla
½ tsp baking powder
½ cup pecans, chopped
Directions
Combine all ingredients and divide into 9 silicone muffin cases.
Bake in pre-heated 350 F oven for 35 minutes.
When ready, take them out of the oven. You'll notice that they're really soft and super moist. They can be topped with Greek yogurt, bananas, cinnamon, or any of your other favorite toppings: jam, nut butter, fruit, or protein frosting. The possibilities are endless!