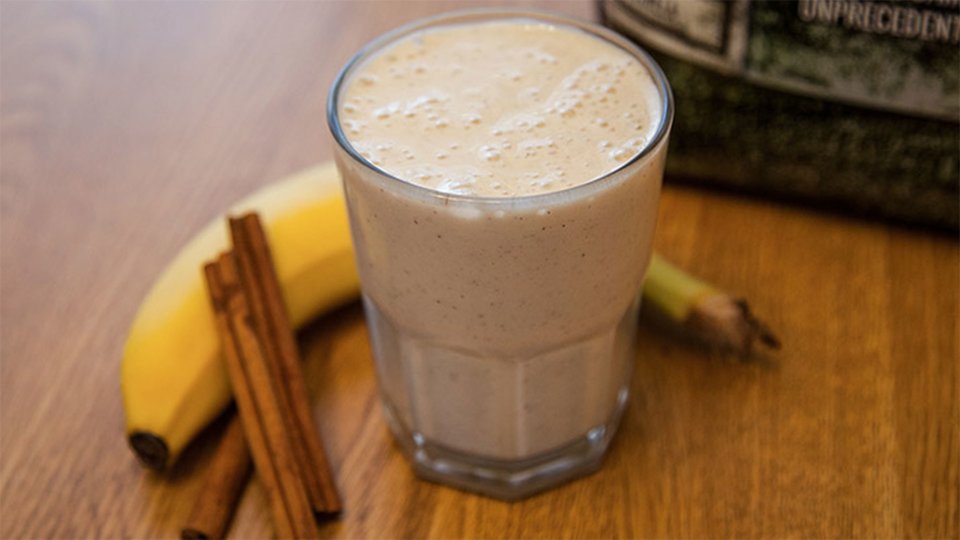 This winter, give yourself the gift of post-workout gains. When you're looking for a shake with a little bit of edge, reach for this dessert-like option that's a favorite of NPC physique competitor Melih F. Cologlu. Not only is it a great way to make the most of overripe fruit, but the classic combination of sweetness and spice is sure to hit your taste buds with delightful, protein-rich goodness. Channel the flavors of the season—without packing on the pounds—with this muscle-building shake!
Ingredients
½ cup skim milk
½ cup (8 fl oz) non-fat vanilla yogurt
1 scoop grenade Hydra Charge, Killa Vanilla
⅓ banana
to taste cinnamon
Directions
Blend all ingredients (along with 6 ice cubes).
Top with more cinnamon to taste. Drink and enjoy!