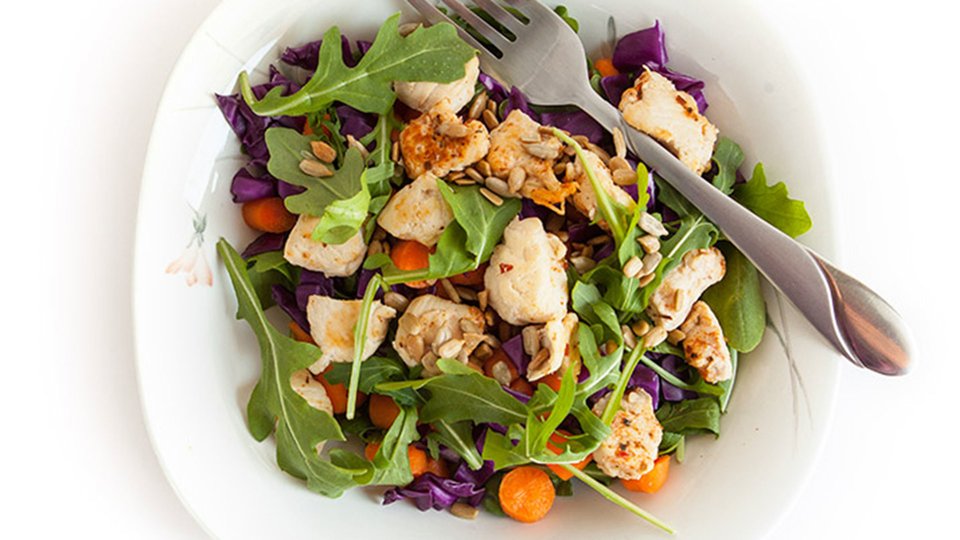 Arugula isn't just fancy lettuce—it's a flavorful, nutritious vegetable that has a long list of health benefits. It's low in calories, high in folic acid, vitamins A, C, and K, and minerals like iron and copper. Its peppery flavor also provides a unique twist. Here's my favorite way to make arugula even yummier!
Ingredients
1 tbsp olive oil
10 baby carrots, chopped
½ cup, chopped red cabbage
1 cup arugula, raw
8 oz chicken breast, cut into cubes
2 tbsp sunflower seeds
Directions
Pan fry cubed chicken in a non-stick pan with olive oil. Set aside and allow it to cool.
Chop red cabbage and baby carrots.
Add arugula, carrots, and cabbage to a large salad bowl.
Top salad with sunflower seeds and cooled chicken.
Add your favorite dressing and enjoy.