Zach Long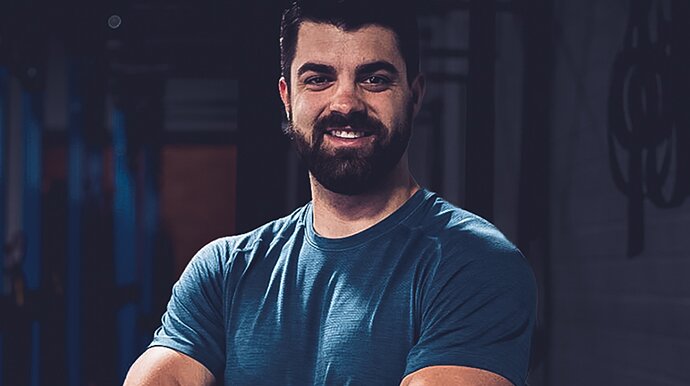 Dr. Zach Long is best known as The Barbell Physio, but he's also a Board Certified Sports Certified Specialist, Level One CrossFit Trainer, NASM Performance Enhancement Specialist, and certified SFMA practitioner. Zach is known around the world as a top-tier phsyical therapist and strength coach working alongside professional athletes, weightlifters, and CrossFit enthusiasts.
He specializes in improving sports performance while lowering your risk for injury. Already dealing with some pain? Zach can help get to the root of the cause and give you the tools you need to build strength, improve mobility, and safely perform at your peak. Get started now, and you'll be performing better and recovering faster than you thought possible!"
Dr. Zach Long is a physical therapy and board-certified sports specialist. His focus is on helping barbell athletes improve their sports performance, recover rapidly from injuries, and optimize their movement. Zach's biggest passion is helping these athletes pinpoint the exact areas they need to work on to improve their mobility or bring up the limiting factors holding back their fitness progress. Zach runs an industry leading fitness website "The Barbell Physio" where he is a trusted resource to thousands of athletes, coaches, and health care professionals across the United States and beyond. His personal fitness journey focuses on developing the wide range of fitness skills challenged through CrossFit-style training methodologies.
"Bodybuilding.com is a special organization to me because it was the first website I found early in my fitness journey that provided constant education for me to further my skills. I love BBcom's unending commitment to push fitness forward and provide easy access to high quality information for athletes worldwide."
Performance Phase Fuel
When I'm getting ready to peak for a major event I use this stack to fuel my body.
Not A BodyFit Member?
Join today and reap all the benefits - Extra Savings, Free Shipping and Total Access to 1000's of proven workout plans!
Yeah, you heard that right. It's kind of a no-brainer.
Bodyfit: Improve Your Fitness
Full access to fitness workouts from top trainers, plus 10% off all purchases & free shipping within US.
Try It Free*