Sam Sweeney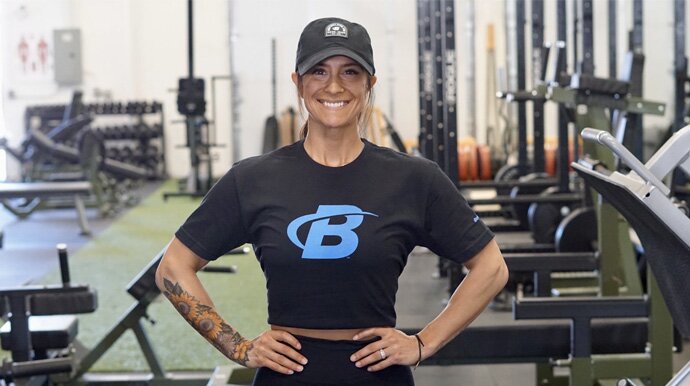 Sam's goal is to serve others and in doing so, create a positive community where people from all walks of life can come together through overall health and fitness.
Sam Sweeney is a certified personal trainer out of Minneapolis, MN and owner of Sweeney Fitness. She, alongside her husband, run a private training studio just outside of Minneapolis where both members and independent personal trainers train out of their space. Sam has been serving others in the gym and online through training and programming for several years now, and has built a clientele ranging from collegiate athletes to everyday lifestyle clients wanting to get healthier. She currently owns and operates her own app, helping thousands of individuals reach their strength and fitness goals through online programming and community support.
Sam specializes in strength training and caters to a power building style of training that includes functional movement. Her passion is to help others realize their potential and do it in a safe and effective way that allows them to build longevity in and out of the gym.
Not A BodyFit Member?
Join today and reap all the benefits - Extra Savings, Free Shipping and Total Access to 1000's of proven workout plans!
Yeah, you heard that right. It's kind of a no-brainer.
Bodyfit: Improve Your Fitness
Full access to fitness workouts from top trainers, plus 10% off all purchases & free shipping within US.
Try It Free*