Darien Johnson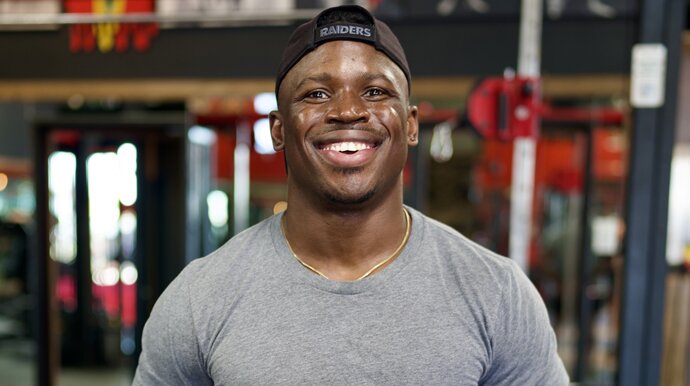 Darien Johnson is a former professional football player and current fitness personality. He found his niche as he began sharing unique methods of building strength and staying fit across social. He's known for his calisthenics and creative ab workouts, which earned him the nickname, "That Ab Guy". Darien thrives off of his creativity and ability to inspire others within the fitness community.
Darien played defensive back at New Mexico State University and spent five years playing professionally. He also has experience as a track and field athlete and is a former sprinter and hurdler. Darien's no stranger to techniques and workouts that will help you become more explosive, agile and athletic!!
Not A BodyFit Member?
Join today and reap all the benefits - Extra Savings, Free Shipping and Total Access to 1000's of proven workout plans!
Yeah, you heard that right. It's kind of a no-brainer.
Bodyfit: Improve Your Fitness
Full access to fitness workouts from top trainers, plus 10% off all purchases & free shipping within US.
Try It Free*