Andy Chen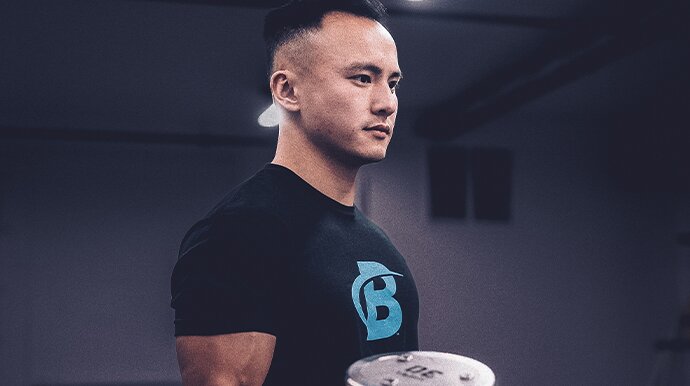 Dr. Andy Chen is quickly becoming one of the best-known physical therapists in NYC, working with top trainers, dedicated teens, and Olympic athletes. The Queens-native received his Bachelors in Psychology from teh University of Buffalo and his Doctorate of Physical Therapy from the University of St. Augustine. The innovative therapist is changing the way you look at traditional therapy, encouraging athletes to address weaknesses before injuries happen.
His goal has always been that anyone who steps through his door gets better and gets clarity with the rehab process. A lot of times people do not get the proper treatment that allows them to go back to high performance, his goal is to help bridge that gap so that athletes can safely perform at their best. His favorite phrase is "if it doesn't challenge you, it won't change you" which is something he bases his rehab and performance philosophy off of.
Andy's first connection to Bodybuilding.com was his senior year of high school. He weighed 115lbs and never had the physique that he wanted. He vowed to compete at the bodybuilding competition that was hosted by the wrestling coach at the end of the year. After almost a full year of dialing in his nutrition and training, he stepped on stage. None of that would have been possible without the knowledge he got from Bodybuilding.com
Performance Phase Fuel
When I'm getting ready to peak for a major event I use this stack to fuel my body.
Not A BodyFit Member?
Join today and reap all the benefits - Extra Savings, Free Shipping and Total Access to 1000's of proven workout plans!
Yeah, you heard that right. It's kind of a no-brainer.
Bodyfit: Improve Your Fitness
Full access to fitness workouts from top trainers, plus 10% off all purchases & free shipping within US.
Try It Free*