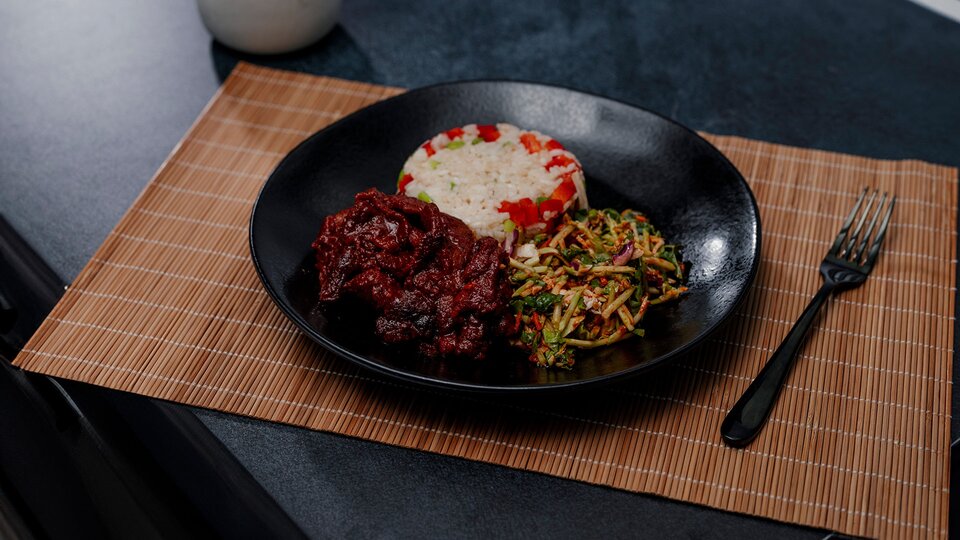 This delicious pork tenderloin is created by marinating the pork overnight in our signature sweet and spicy marinade. The pork is then seared on a hot flat griddle to lock in the flavors and create a caramelized coating.
Ingredients
1 serving sweet & Spicy Pork
1 serving sweet & Spicy Marinade
½ cup brown rice
1 tablespoon red bell pepper, sliced
1 tbsp green onion, chopped
⅜ cup broccoli slaw
3 tbsp light soy sauce
Directions
Prepare rice to your specifications.
Chop red pepper and add to rice.
Sauté broccoli slaw, green onions, and soy sauce until tender.
Remove plastic from Sweet & Spicy Pork package.
In a skillet, add one serving of protein and a portion of the sweet & spicy marinade and heat for 2 minutes, stirring every 30 seconds.
Plate up and serve!