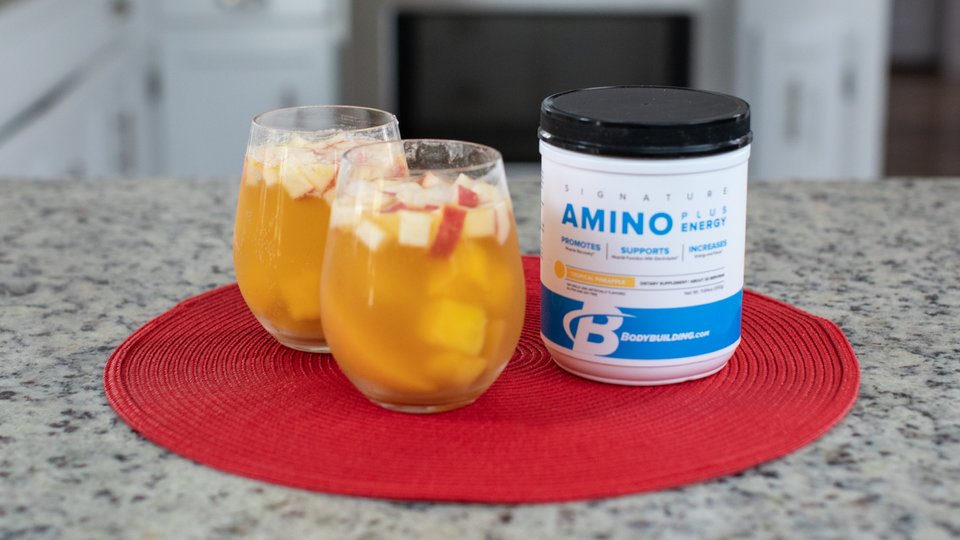 Add an extra zip to your favorite sangria with Signature Tropical Pineapple Amino Plus Energy. The blend of amino acids help with muscle repair and recovery, while the caffeine and green tea extract give you a boost of energy to wake up and enjoy the festivities all summer long.
Ingredients
1 cup frozen peaches
1 whole frozen mango pieces
1 cup, quartered or chopped apple
2 scoops signature Amino Plus Energy Tropical Pineapple
12 oz soda water
Directions
Divide peach, mango, and apple evenly between 2 glasses.
Add Amino Plus Energy to sparkling water in a pitcher and stir to combine. Pour Amino mixture over fruit and serve.