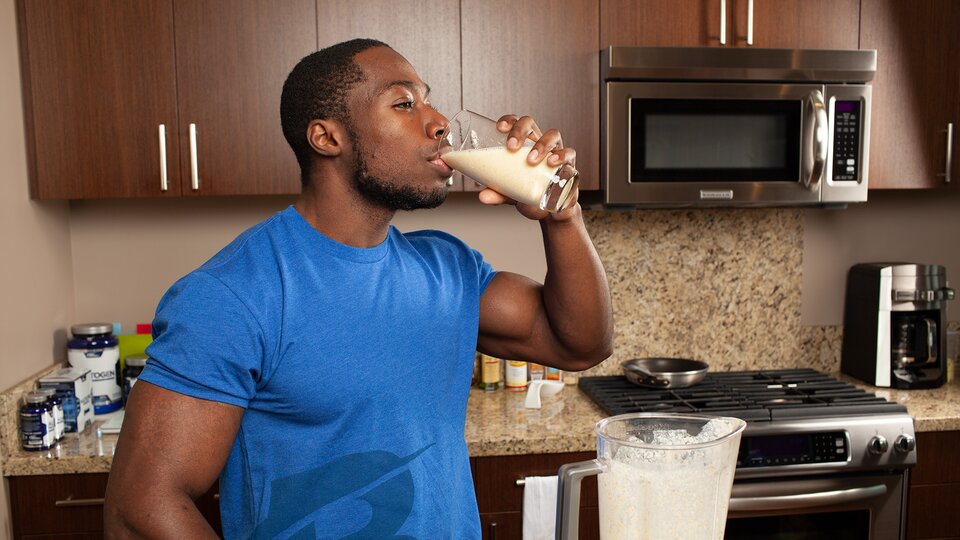 Easy protein shake using Bodybuilding.com 100% Signature Whey Isolate. In my household, we like an old fashioned vanilla milkshake with a hefty scoop of peanut butter mixed in. Recently, when craving this delicious dessert, we've curbed our sweet tooth with this protein-packed option. For the full milkshake effect, we put this shake into big cups and use large straws. Hope you enjoy this as much as we do!
Ingredients
1 large (8" to 8-7/8" long) banana, frozen
1½ cup unsweetened almond milk
1 tbsp honey
2 tbsp natural peanut butter
Directions
Add banana, milk or milk alternative, and honey to a blender. Blend until smooth.
Add peanut butter and protein powder, and blend until incorporated.
Mixture should be thick, like a milkshake. Add additional milk if too thick until desired consistency is reached.